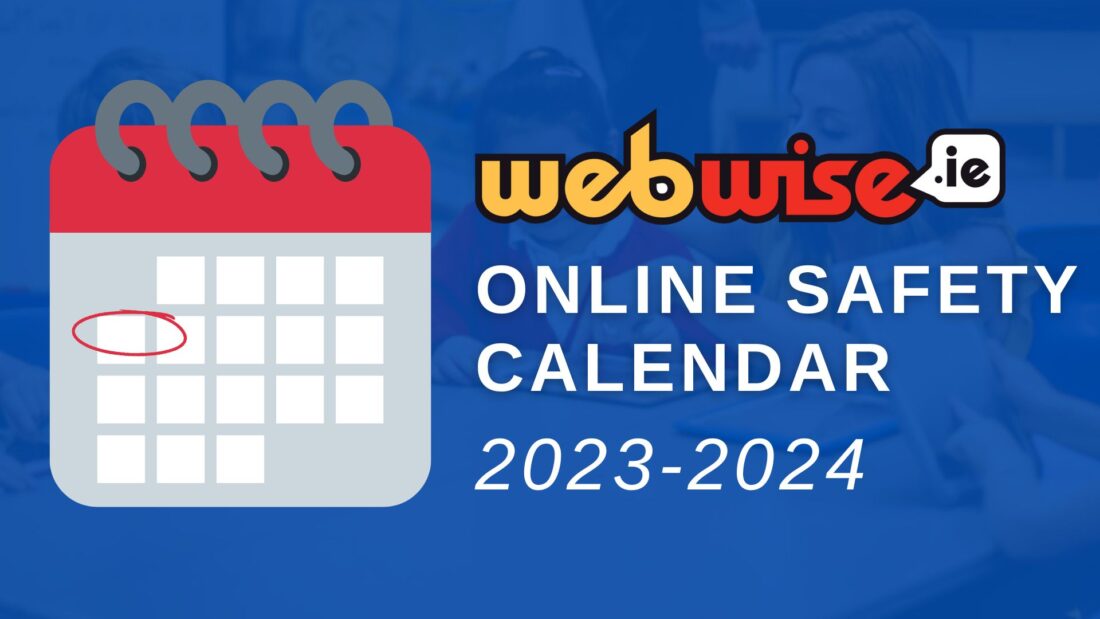 2023-24 Online Safety Calendar for Educators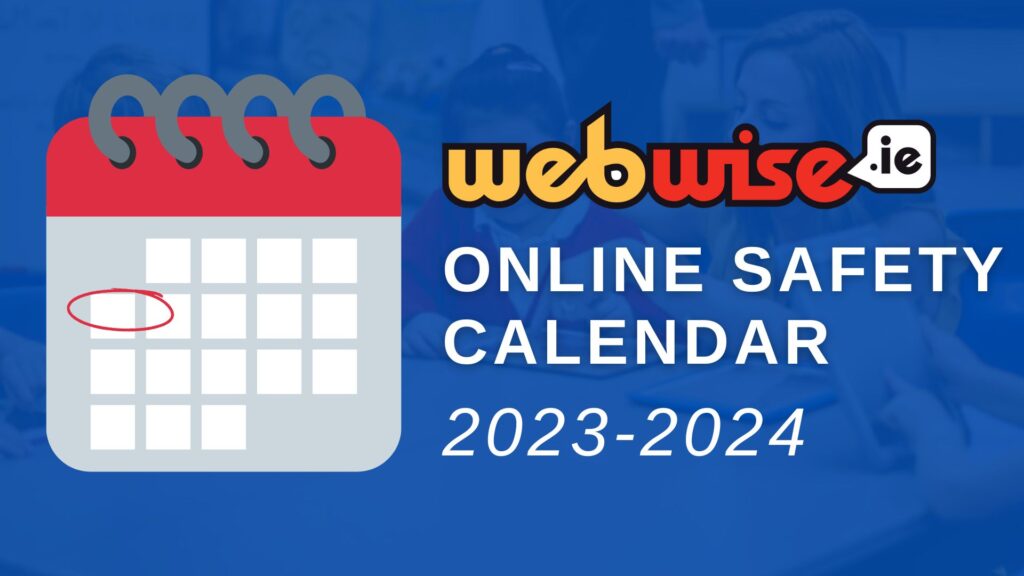 Put online safety at the top of the agenda for the school year ahead with our Online Safety Calendar 2023-24!
The calendar looks at opportunities to address online safety throughout the year and to explore topics such as respectful online communication, image-sharing, consent, online wellbeing and digital media literacy. It is also a useful way to keep track of international and national days that may be of interest to students and teachers alike, including Global Media Literacy Week, Universal Children's Day, International Day of Friendship, and Safer Internet Day which takes place on Tuesday, February 6th, 2024.
We have also included our free resources and activities which are great to use to promote a positive school environment and to tackle issues that may arise during the year like cyberbullying and image-sharing. Webwise has a dedicated Teachers section that offers support, advice and free resources that are ideal for use in the classroom, and a useful AUP Generator Tool for schools who want to develop or update their Acceptable Use Policy. This tool is free for teachers and schools to use. We have an Internet Safety Talk for Parents which is designed to help schools who wish to organise a parents evening. Webwise also hosts a Safer Internet Day Ambassador Programme for Post-Primary students. Follow us on social media to keep in touch with us for updates.
There are links to support parents, with information and advice on apps, games, and topics like gaming, pornography, screentime and more. Around holiday periods, we have included information that can be used to help parents to support their children to have a safe and positive experience online.
Download our Online Safety Calendar for the academic year 2023-2024 and get your year off to a great start!