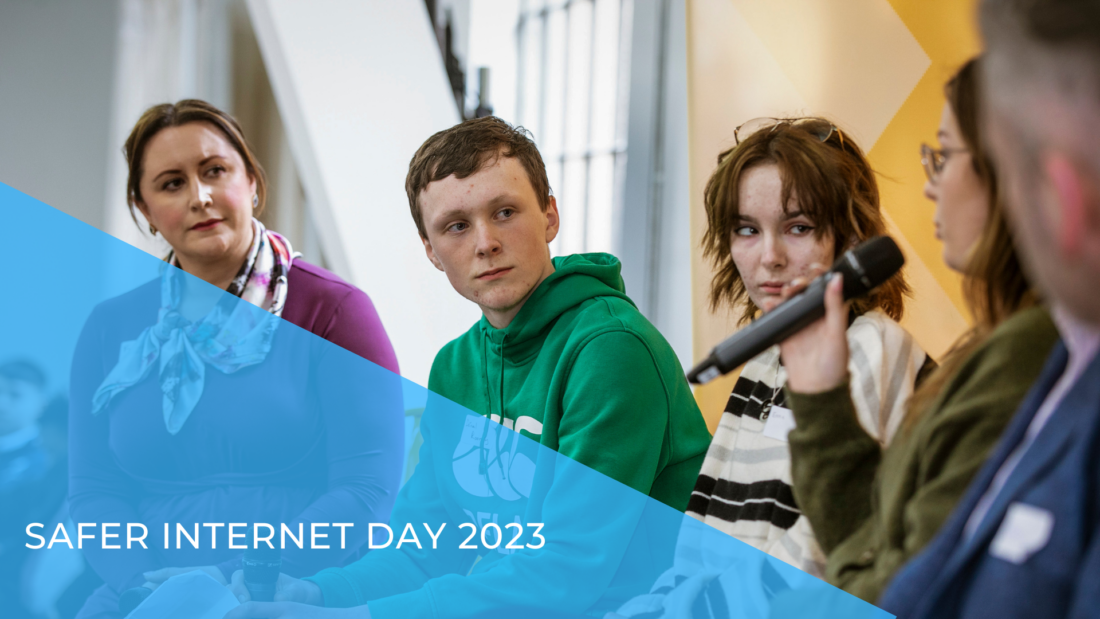 Safer Internet Day 2023 Report
Safer Internet Day 2023 Report Published
Safer Internet Day (SID) has become a global landmark event in the online safety calendar with 2023 being its 20th year. Safer Internet Day is an EU wide initiative to promote a safer internet for all users, especially young people. In Ireland for Safer Internet Day 2023, the Irish Safer Internet Centre promoted the theme of respect and empathy online. Almost 200,000 young people and children took part in initiatives around the country to mark Safer Internet Day 2023. The annual awareness initiative is a great opportunity to get children and young people involved and talking about online safety, highlighting the benefits and recognising the challenges online.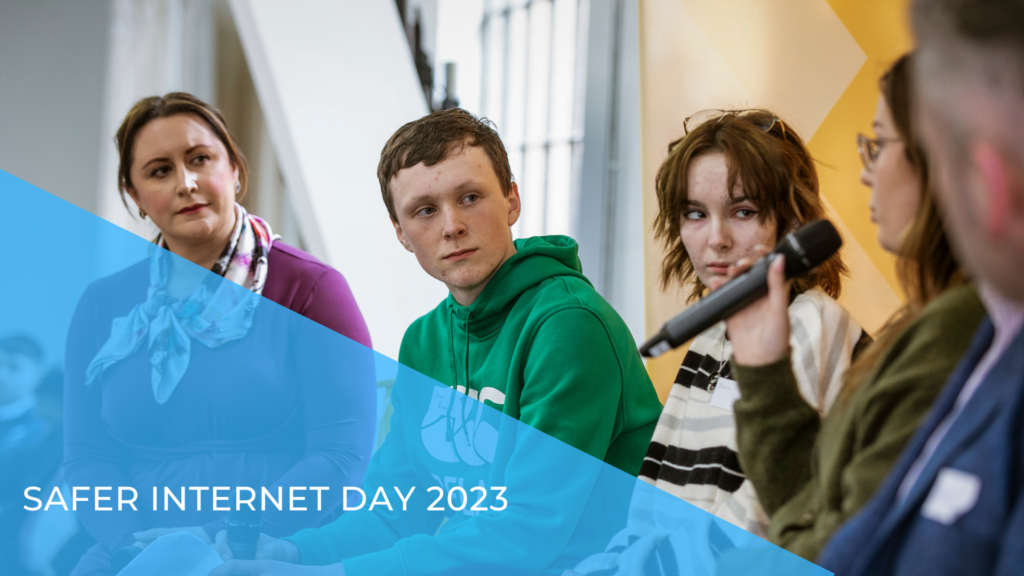 One challenge in particular the Irish Safer Internet Centre reflected on is online bullying – it is the most common negative experience children encounter online in Ireland. To explore this topic in more depth the following four initiatives were were undertaken as part of Safer Internet Day 2023:
Thank you to the hundreds of children, young people, teachers, school staff, parents/guardians and many other other organisations for making Safer Internet Day the biggest in Ireland to date!
The SID 2023 Report and Research Findings from a joint research study of Bystander Behaviour Online Among Young People in Ireland commissioned by Webwise and conducted by DCU Anti-Bullying Centre are available to download here.

Research Report: Bystander Behaviour Online Among Young People in Ireland
Research shows that cyberbullying is a significant issue encountered online by children in Ireland. Researchers and educators recognise the importance of the role of peer bystanders in bullying situations, but more research is needed in this regard within an Irish context. Moreover, there appears to be a general lack of literature on the role of bystanders in cyberbullying situations. Therefore, this research study commissioned by Webwise was conducted by DCU Anti-Bullying Centre and aims to explore online bystander behaviour among young people in Ireland. A sample consisting of 212 students aged 13 to 17 years completed an online survey including questions regarding participants use of the internet and digital devices and bystander behaviour.
Key Findings
There is a high online connectivity among young people in Ireland. Most students in the sample had a mobile phone with access to the Internet (98.1%), and their mean age for getting the first smartphone was 11.72 years old.

Cyberbullying is frequently witnessed online, with 45.3% of students surveyed report witnessing some kind of mistreatment online over the last months, being therefore cyberbullying bystanders.

Various forms of direct verbal abuse are the most common online. From those who witnessed cyberbullying, 64.6% reported name calling, and mockery or insults were also witnessed by 63.5% of the bystanders.

The space where cyberbullying most often takes place is social media. Of the bystanders, 60.4% reported having witnessed cyberbullying on a social network.

Among those who reported witnessing cyberbullying, 31.3% said a stranger started it and 25% said other strangers joined in.

Participants are in general aware of protective mechanisms provided by social networks, and report using those mechanisms to protect themselves, but not so much to help others. The most common mechanism for helping other people is the report button used by 14.2% of the sample.

The preferred persons to to talk about witnessing cyberbullying were parents/guardians and friends. Of the bystanders, 30.2% told their parents about the cyberbullying witnessed and 29.2% told their friends.

Bystanders are heavier internet and digital device users that their non-bystander peers. The rate of bystanders interacting with content from other people in social media daily is 48.4%, while for non-bystanders is 24.3%.

Participants comments tend to diminish the impact of cyberbullying compared to offline

victimisation

, but only a few recommend ignoring it. The main advice participants would give to people who are bullied online is to report in the platform and tell a trusted adult or a friend.
View the full report here.