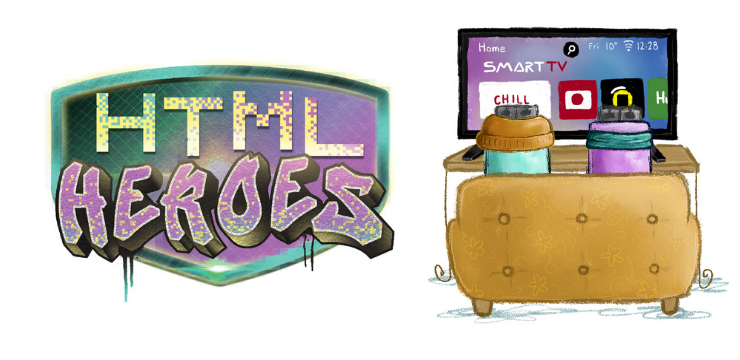 About this resource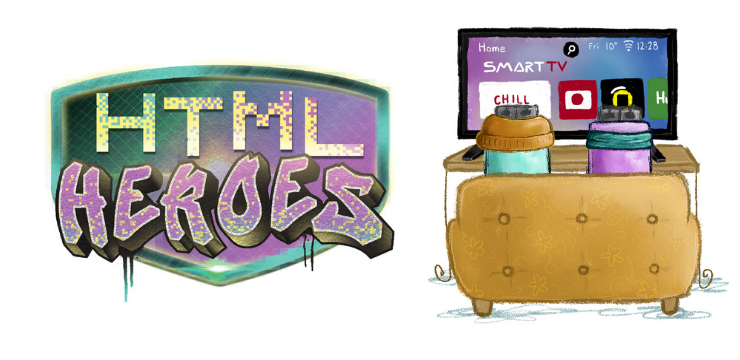 HTML HEROES – An Introduction to the Internet
HTML Heroes is specifically designed for primary school teachers who wish to introduce internet safety into their teaching of the SPHE curriculum — This Education Programme is developed to assist and support educators when teaching students about the safe and responsible uses of the Internet. HTML Heroes will be taught as part of Social, Personal and Health Education (SPHE) curriculum in schools for children between the ages of 7 and 10.
The first part of the resource (Lessons 1-4) focuses on skills needed for browsing the web such as effective and safe searching, determining what online content can be trusted and managing screen time. It is appropriate to use with children who are learning to use the internet for schoolwork or for generally finding information. This section is followed by an assessment to determine if pupils have achieved the desired learning outcomes. A certificate is provided and may be awarded to successful pupils.
The second section deals with the skills required to safely and effectively communicate online (Chapters 5, 6, 7, and 8). It deals with issues relating to sharing personal information online, treating others with respect, and gaming online. Pupils can then complete the Chatwise assessment to complete the programme and recieve a certificate.
The HTML Heroes Programme utilises a range of teaching methodologies with emphasis on the key methodology of the SPHE curriculum; active learning. The methodologies include discussion, circle work, pair and group work, responding to the media, in particular digital media. It integrates other curriculum subjects such as drama, language and visual arts methodologies. This programme is made up of paper-based classroom activities and digital interactive lessons. The interactive lessons contain much of the exposition and key learning points. The programme introduces children to the HTML Heroes – two USB characters (Archie and Ruby) who come to life when the classroom empties at break-time and introduce pupils to the online world. Archie and Ruby perform catchy and fun internet safety raps about online advertising, screen time and how the internet works. These lessons are designed to be used as a whole-class activity using a white board or digital projector. The activities may also be set up for a pair, an individual, or a small group to use at a classroom computer/device.
Lesson Outline
Lesson 1 // Welcome to the internet!
Lesson 2 // Searching the internet
Lesson 3 // What can I trust online?
Lesson 4 // Webwise Quiz
Lesson 5 // Privacy and Personal Information
Lesson 6 // Respectful Online Communication
Lesson 7 // Anonymous Online
Lesson 8 // Chatwise Quiz
Important Information for Teachers
Teachers should read the Teacher information before starting each lesson. The information includes step-by-step instructions for leading each lesson, curriculum links and links to download required activity sheets for each lesson.
View Best Practice Guidelines here: webwise.ie/html-heroes/best-practice-guidelines/
Students with SEN
Building on this resource with SEN pupils
Due to the increased vulnerabilities of pupils with SEN, special consideration needs to be given to how these pupils can be better enabled to achieve the learning outcomes of this learning resource. Some SEN pupils may need more time and differentiated teaching strategies to explore the concepts in the lessons and/or more opportunities to develop strategies and skills needed for their protection. To that end personal safety and anti –bullying lessons should be revisited by special education teachers on a one-to-one basis or in a small group situation as appropriate.
Some pupils may need additional time and dedicated time to:
Discuss, explore and apply new vocabulary and terms (see appendix)
Explore the concepts of screen time (passive v productive)
Develop strategies and skills needed for communicating online
Build respectful relationships with peers
Discuss and agree behaviours that are acceptable in their class and online
Review and check previous learning
Make an agreement on how they will behave online
Cyberbullying and children with Special Education Needs (SEN)
While cyber bullying can happen to any pupil, it is known that some may be more vulnerable to or at risk of experiencing bullying. Such vulnerable groups include pupils with disabilities or special educational needs.
The Action Plan on Bullying 2013 (DES, 2013; 4.3.2) outlines some of the recent research in relation to the high levels of bullying amongst pupils with SEN. In particular, it highlights the prevalence of bullying of pupils with Autism. A recent study (Tippett et al, 2010) of parents of pupils with autism found that two in five pupils with autism experience bullying and that for high functioning pupils with autism this figure went to almost three in five. The study also found that boys were more vulnerable and pupils in mainstream settings are more likely to experience bullying.
Pupils with SEN and/or disabilities may have behaviours or characteristics that may make them more vulnerable to online bullying e.g.:
the prevalence of language processing deficits in pupils with SEN can be 10 times higher than in the general population resulting in difficulties communicating online
limited understanding of social cues and social norms can lead to inappropriate behaviour
social, language and communication skills are widely considered as key issues in much of the bullying that affects pupils with SEN and/or disabilities; these skills can be more important online where other visual cues are absent.
Pupils with SEN can be more trusting and naïve
there can be a lack of understanding with regard to being victimised and also perpetrating bullying behaviour
SEN pupils may be more likely to give out private information.
Students with SEN need specific consideration as part of the school wide approach to dealing with cyber bullying. For example it may be appropriate to adopt a school wide policy on the explicit teaching of targeted skills in relation to sharing personal information and communicating with strangers online.
The centre-piece of The HTML Heroes resource is a selection of animated songs that present pupils with an introduction to the internet, how it works and what they can trust online. The topics being introduced may require some additional time with SEN, animations may need to be replayed and time should be given to unpacking the definitions and themes being introduced.  All animations are accompanied with subtitles. The HTML Hero lessons can be adapted in a number of ways to make the content more accessible to pupils with special educational needs. There is a very wide spectrum of needs and teachers will need to consider the specific needs of their pupils. For further details, including a planning template, on differentiating curricular material and resources by content, process and product see www.sess.ie/resources/teaching-methods-and-organisation.
Other Helpful Resources for SEN
Childnet Star Tool Kit
Practical advice and teaching activities to help educators explore online safety with young people with autism spectrum disorders aged 11-14.