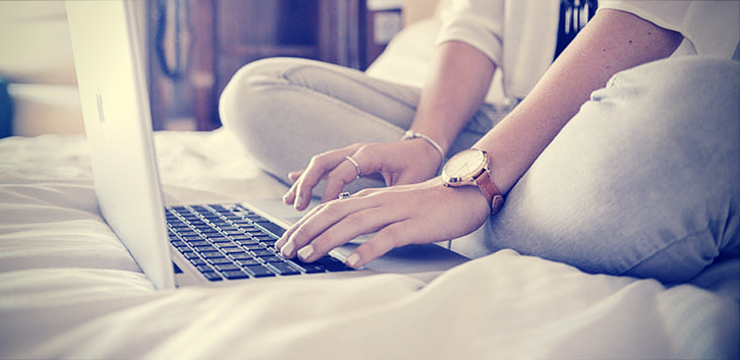 5 Apps and Social Networks Teens Love
Teens love to spend time online and as a parent it can be difficult to keep up with the latest social media, messaging apps and websites. Webwise spoke with Irish teens recently on what websites and apps they use most. Here are the 5 most popular apps used by our Youth Panel members. Please note: Under the new E.U General Data Protection Regulation (GDPR), Ireland has now set the Digital Age of Consent to 16 years old. This means young people under the age of 16 in Ireland are not allowed to access these platforms.
Snapchat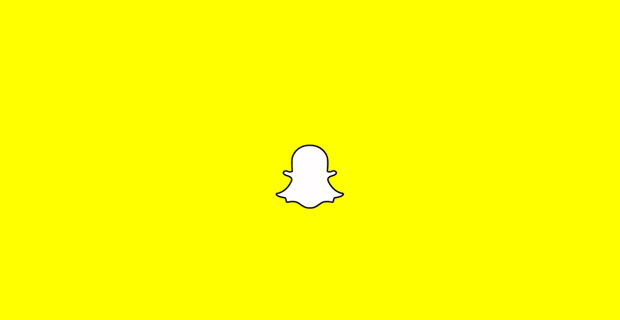 Snapchat is an instant messaging application used to share photos, videos, text, and drawings. It's free to download the app and free to send messages using it. It has become hugely popular in a very short space of time, especially with young people. There is one feature that makes Snapchat different from other forms of texting and photo sharing: the messages disappear from the recipient's phone after a few seconds.
Why do teens like Snapchat? 
Young people are using Snapchat for various reasons, the largest common factor is probably down to cost, once you're on Wi-Fi, sending a message with Snapchat is free. Traditional sms text or photo messages can be pricy to send; especially for young people who are on 'pay as you go' phones.
For some people text messages and posts on Facebook and Twitter are too permanent. Snapchat offers its users spontaneity to communicate without any long term consequences, a trait almost completely absent from most social media platforms where users connect with 'friends' in a one-up-manship parade of who went out to the coolest party and who has the best clothes.
What are the risks?
The temporary nature of Snapchat messages could lead some teens to get into hot water for sending 'sexts' or sexually suggestive images and text messages. Even though images disappear from the Snapchat app, it doesn't necessarily mean that screen grabs weren't taken which could be shared on other social media platforms.
For more info on the app go to: webwise.ie/parents-a-guide-to-snapchat/
Instagram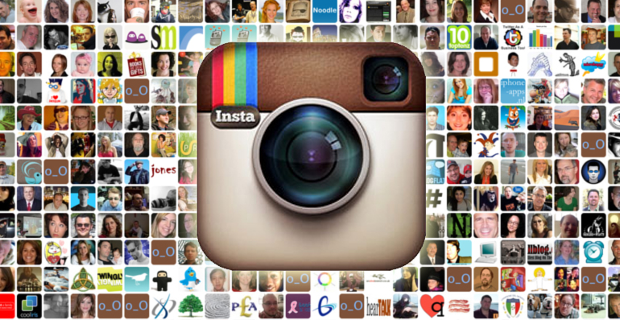 Instagram is a social networking app which allows its users to share pictures and videos with their friends. The app can be downloaded for free from the usual app stores and takes pride of place on many a young person's (and older!) smart phone. Users can follow friends, celebrities, like/comment on other Instagram posts and post their photos/videos. More recently the app added a direct messing function. Instagram Direct allows you to share photos, videos, hashtag pages, profiles and locations with a single person or small group of people (up to 15 people) right from a users' newsfeed.
Why do teens like Instagram?
Teens love to share photos and videos, Instagram was one of the first networks to focus on image and video sharing. Unlike Facebook and other networks, the demographic of users is younger. Instagram hasn't been taken over by an older generation or users parents, making it a more appealing online space for teens to spend their time. Finally, until recently Instagram was an ad free space allowing teens to have complete control over who they follow and what they see.
What are the risks?
Initially, when a user signs up, his/her profile is automatically public – meaning that the pictures or videos created and shared using the app can be seen by anyone. We don't need to outline to you the obvious privacy issues that this raises.
For more information on Instagram go to: webwise.ie/parents/explained-image-sharing-app-instagram/
Facebook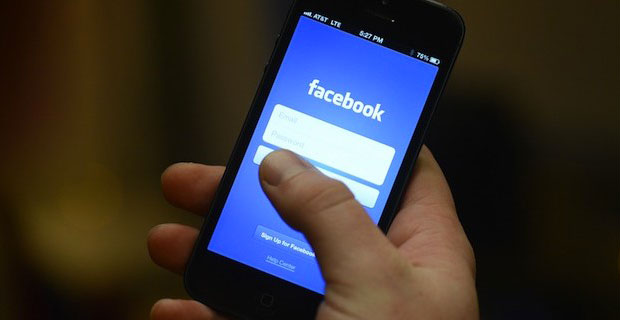 Facebook is a social network which allows users, who sign-up for free profiles, to connect with friends, work colleagues or people they don't know, online. It allows users to share pictures, music, videos and articles, as well as their own thoughts and opinions with how ever many people they like. Users send "friend requests" to people who they may – or may not – know.
"Facebookers" can post almost anything to their "timeline", a snapshot of what is happening in their social circle at any given time, and can also enter private chat with other friends who are online via the Messenger function.
People with profiles list information about themselves. Whether it be what they work at, where they are studying, ages, or other personal details, many users post lots of information which is easily accessible to their friends and others.
Why do teens like Facebook?
Facebook is still one of the most popular services in the world making it a great place for teens to spend time as many of their friends also use the social network.
Teenagers love Facebook because they can personalise their profile. In much the same way that other generations may have plastered their bedroom walls with posters of their favourite bands or soccer teams, young people now take part in personalising their own space online with pictures, music, videos and comments.
What are the risks?
However, despite its popularity, there are also many risks for Facebook's younger users. Some of the main issues which parents have concerns about:
Privacy: Teens can sometimes forget that what is posted on Facebook is essentially a form of publishing and, unless profiles are set to private, anyone can view the information. Often, teens post too much personal information online like photos or phone numbers
Predators: While rare, there have been instances where predators and other unscrupulous individuals have targeted young people on Facebook. Due to its nature, the site can be easily accessed and is full of personal information
Cyber bullying: Facebook provides bullies with a new and fertile battlefield where they can inflict maximum damage on their target through repeated use of nasty messages and other means. There are numerous stories of hijacked profiles or serious instances of cyberbullying which have led to suffering for victims
For more information on Facebook go to: webwise.ie/parents/explained-what-is-facebook-2/
YouTube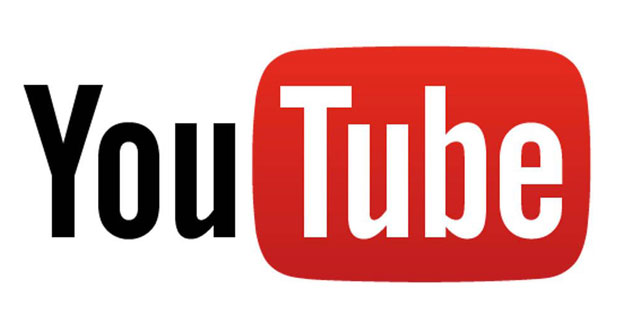 YouTube is a video sharing service where users can create their own account, watch videos, share videos, like videos, comment on other videos and even upload their own videos.
Why do teens like YouTube?
YouTube is a free to use service and a can be a great space for teens to discover things they like. For many young YouTube is used to watch  music videos, comedy shows, how to guides, recipes, hacks and more. Teens also use the video sharing service to follow their favourite vloggers, subscribe to other YouTubers and celebrities they are interested in.
What are the risks?
YouTube is a great place to discover new things, learn and get entertainment, however there are some things parents and teens should be aware of when using the service.
Inappropriate Content
YouTube has over a billion users and with an estimated 300 hours of footage uploaded per minute, not all of it is appropriate for children. But you can help minimise the risk of your child encountering content that may not be for them.
YouTube has a Safety mode, a setting which gives users the opportunity to bar mature content. It is an "opt-in" setting, which means that it won't take effect until you switch it on. The setting filters search results to remove videos with mature content or videos that has been age restricted, meaning that such content will not show up in video searches, related videos, playlists, shows or movie sections.While no filtering system is 100 per cent accurate, we recommend that parents of young children enable this feature.
Cyber Bullying 
Unfortunately, people can experience negative comments and bullying on the service particularly through the comments function. If your child has a YouTube channel/profile it might be a good idea to recommend they disable comments on their own profile/channel, this can be done very easily via settings and helps minimise risk of experiencing negative comments.
Messenger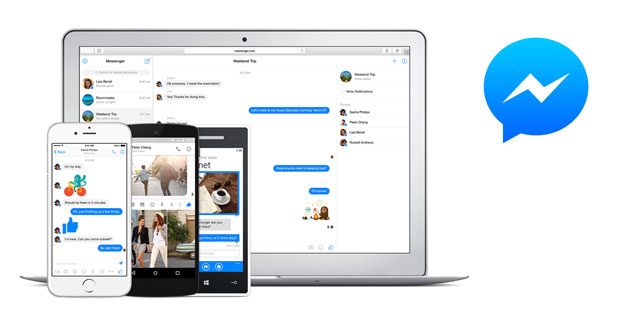 Messenger is a FREE mobile messaging app used for instant messaging, sharing photos, videos, audio recordings and for group chats. The app which can be connected to your Facebook account or phone number, is free to download, can be used to communicate with your friends on Facebook and with your phone contacts.
What are the risks?
With all other similar messaging apps, there are some risks and things to watch out for. Some of the more common risks include cyberbullying, experiencing or sharing inappropriate content and chatting with strangers. To help avoid these problems, the same rules should apply to all online interactions for young people; only share data with those who you trust in real life, think before you click and report any inappropriate data or messages to a trusted adult.
A privacy setting parents should be aware of is 'Who can contact me'. By default this Facebook setting is set to 'basic filtering' – which means friends and people you may know can contact you on Facebook and on Messenger. To avoid risk of contact from someone your child may not know, it is recommended that this setting be switched to strict filtering (only friends can send messages to the account). This only applies when a user has set up a Messenger account using Facebook.
For more info on Messenger go to: https://www.webwise.ie/parents/explained-what-is-messenger/