Covid 19: Online Safety Advice for Parents
These uncertain times have led to an understandable disruption to family life, with parents and children spending more time than usual at home, and online. Digital devices are providing many benefits, whether it's to help children to continue their education through distance learning, using social media to connect with their friends and relatives, or using technology for entertainment, such as streaming content from Netflix or YouTube.
While all families have their own unique circumstances, many parents have similar concerns when it comes to their child's use of technology. How can parents strike the right balance between online and offline activities, and help their kids have a positive relationship with technology, and the internet?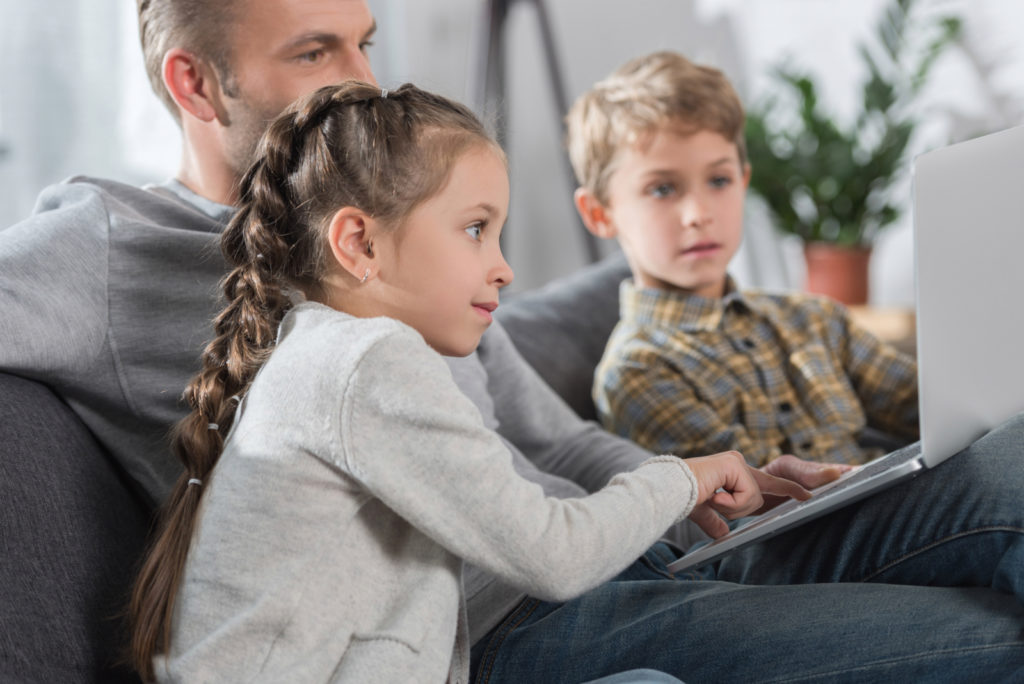 Here are a few simple steps to manage online safety in the home.
1. Have the Chat
One of the most effective ways to ensure that your child or teenager has a positive experience online is to have an open, and ongoing conversation with them. Talk to them about what they do online, and reassure them that if anything happens that they are uncomfortable with, they should not feel embarrassed or afraid to speak to you about it. If your child feels like they can talk to you about their online activities without judgement, or fear of the consequences, it will lead to more honesty, and they will be better equipped to deal with any negative experiences.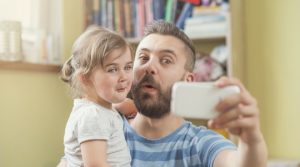 For parents of young children,  it is never too early to think about their online safety. Even if you are only beginning to discover the internet together, have a conversation with them about the important things to look out for, such as who they talk to online, and about sharing personal information.
For tips on talking to your child about key online safety topics, use our helpful talking points to help get the conversation started.
2. Set Up Parental Controls
Parental controls help to reduce the risk that your child will encounter inappropriate content online, and they can be set up on most internet enabled devices such as computers, smartphones, tablets and games consoles. They can also be set up through your internet service provider, and in online services such as Netflix and YouTube.
Parental controls can be used in a number of ways, for example to only allow your child to access age-appropriate content, or to monitor and block their usage. We recommend that parents use, and regularly review and update, parental controls across all devices in the home. 
Note: For parents of young children it's important that there is very close supervision of their online activity, and that they are only online when you are with them.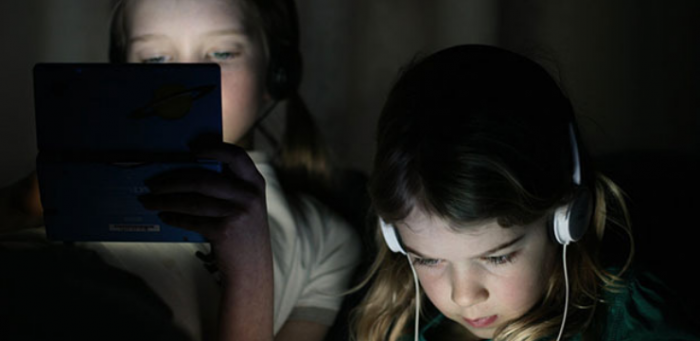 Parents can also set up 'safe search' options on browsers, for example if your child is using the internet for homework, and this setting will filter out adult content in search results. Most search engines have free controls in place to help parents.
How to set up parental controls
From setting up controls on a smartphone, internet browser, or popular streaming services, this 'how to' guide is a great place to get started.
While parental controls are great support, there is no guarantee that they will be 100% percent effective, so is it important to talk to your child about the potential risks and maintain an open conversation about using the internet safely.
3. Time Online - Strike a Healthy Balance
Unfortunately, there is no magic number for screen time, and it is worth bearing in mind that children use their devices for lots of different reasons – to learn, create, play, and interact with their friends. Under the current circumstances households are using technology for a variety of purposes, every family is different and may face different demands, however setting clear boundaries and rules can be an effective way of managing screen time, and also making sure that you set a good example, and follow those rules too.
Áine Lynch, CEO of the National Parents Council – Primary, offers advice to parents about how to manage screen time.
4. Encourage Respectful Communication
Respectful Communication
Discuss the importance of being respectful to others online, and the impact that their behaviour may have on people. Encourage them to consider the other person's perspective, and how hurtful remarks or actions could make someone feel.
By fostering empathy, and helping them to understand their own boundaries and level of comfort, it will encourage them to become more responsible and considerate users of the internet. 
The recent Connected short film encourages young people to think about how they communicate and connect online, and why their actions matter.
The campaign is supported by advice on dealing with online harassment and respectful communication.
5. Talk About the Use of Privacy Settings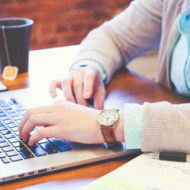 Privacy
Children and teenagers are documenting and sharing lots of information about their lives online, and may not be fully aware of the potential risks or the impact it may have on their online reputation. 
Talk to them about checking their privacy settings regularly. Many social network accounts are 'public' by default, meaning that anyone can potentially see your child's posts or pictures. However, it is a good idea to remind them that even with the tightest privacy controls, content that is posted online can very easily be copied and shared to a wider audience that they cannot control.
Encourage your child to be familiar with the blocking and reporting features on platforms they use. Most websites and social networks provide tools for users to report inappropriate and offensive content.
6. Join In - Play HTML Heroes together!
The internet is a great resource for children – join in with them and discover the online world together! Why not explore HTML Heroes, and help your child learn about online safety in fun and interactive way?
HTML Heroes: An Introduction to the Internet has 8 lessons that can be easily accessed online from home.  Children will learn about internet safety with the help of two animated USB characters called Archie and Ruby, who perform catchy and fun raps about online advertising, screen time, cyberbullying and how the internet works.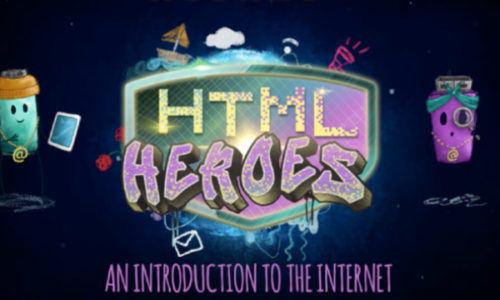 7. Explore Other Resources
Scoilnet
Scoilnet is the Department of Education and Skills (DES) official portal for Irish education. Scoilnet.ie contains a database of over 20,000+ online resources including websites, quizzes, lesson plans, notes, video/audio, games and other multimedia. This online repository has been developed as a support for teachers at both primary and post-primary levels and provides teachers with the option to share and upload their own teaching and learning resources.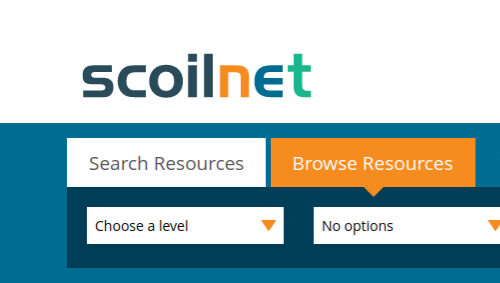 World Book
World Book Online is a suite of online research tools that includes encyclopedia articles, primary source collections, educator tools, student activities, educational games, pictures, audio, and video, complemented by current periodicals and related Web sites.
It can be accessed for free in the Republic of Ireland via the Scoilnet website.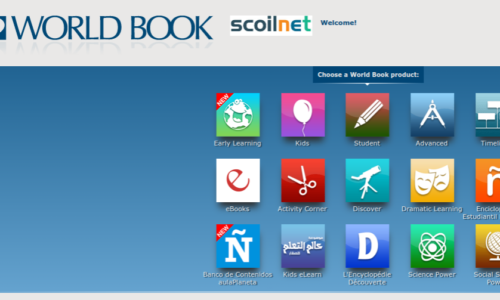 A Parents Guide to a Better Internet
A Parents Guide to a Better Internet, is a free Webwise online safety booklet for parents.
It contains advice for parents of children of all ages, and covers topics such as social networking, screentime, cyberbullying, and sexting.
Parents can access it, and/or download it for free.