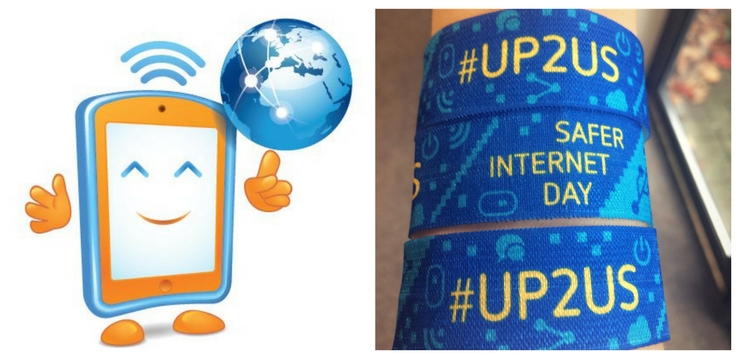 Celebrate Safer Internet Day 2017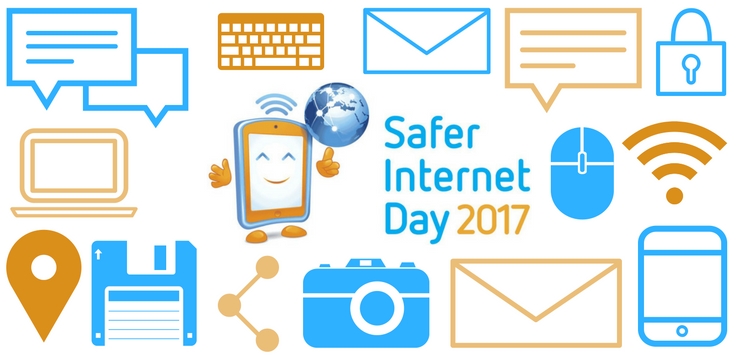 Help your students and children to become better internet users by celebrating Safer Internet Day (SID) in school or at home on Tuesday, 7th February 2017.
Promoted in Ireland by the PDST Technology in Education and Webwise, the whole point of SID is to raise awareness of how we all can help create a better internet.
This year Webwise is offering free internet safety wristbands and badges for any school who shares their plans for celebrating SID. The theme for the 2017 event is "Be the change: Unite for a better internet" and the hashtags #Up2Us and #SID2017 will be used to help raise awareness online.
What can we do to celebrate Safer Internet Day?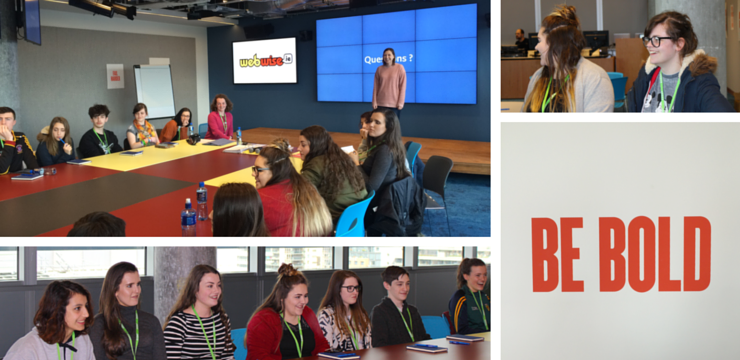 The Safer Internet Day website has a list of events and suggested classroom-based activities for marking SID 2017. If you're interested in focusing celebrations around the topic of cyber bullying, Watch Your Space has ideas on how to promote a more inclusive online environment.
Myselfie and the Wider World (Primary resource) 
This Primary Anti-Cyber Bullying Teachers' Handbook is an SPHE resource developed to engage 5th and 6th class primary school students on the topic of cyber bullying. A series of short animations are the centrepiece of the resource. These will help students develop the skills and understanding to be responsible, socially conscious and effective internet users, as they explore social networks for the first time. Order a free hard copy or download MySelfie and the Wider World.
Tackle Cyber Bullying (Post Primary resource)
Take the first steps to beat cyber bullying with the #Up2Us Anti-Bullying Kit. In the kit you'll find activities for addressing bullying, colourful stickers and supplies for creating interactive poster campaigns. Also included is the #Up2Us Anti-Bullying Teachers' Handbook with 10 Junior Cycle SPHE lesson ideas. Order a free hard copy today.
Download a Family e-Safety Kit
Aimed at six to twelve-year-olds, the full activity pack, The Family e-Safety Kit, was created to help parents share the benefits and risks of surfing the web in a fun and engaging way. It contains a parental e-safety guide, family golden rules, a family certificate, stickers and situation cards. Click here to download the Family E-Safety Kit.
For more ideas for parents, go to: saferinternetday.ie/parents/
Additional Ideas
There are lots of different ways to get involved in Safer Internet Day 2017, why not invite arrange a talk from the Gardai (Garda Secondary Schools Programme) into your school for a talk on internet safety, or create a video on tips for keeping safe online. We've lots of different resources and posters available here to help you celebrate Safer Internet Day 2017.
Share your SID plans and get rewarded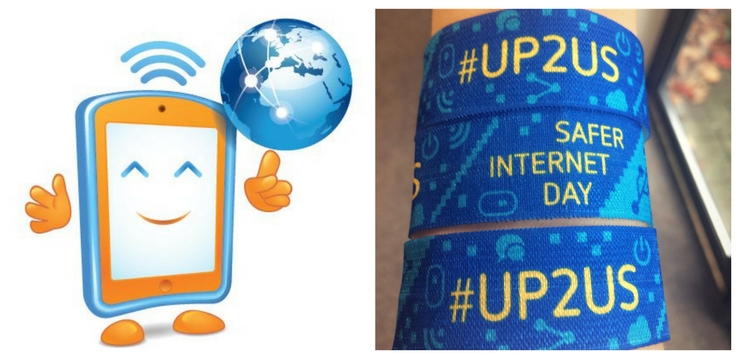 Webwise would like to support all schools' efforts to mark SID. Share your SID plans through this online form and you'll receive internet safety wristbands and badges to distribute on the day.
Don't forget to share your plans for #SID2017 using #UP2US!