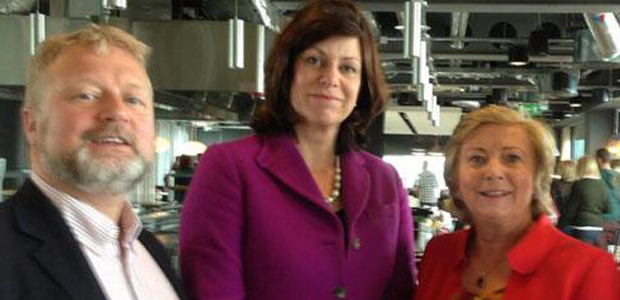 FOSI EU summit Dublin 2013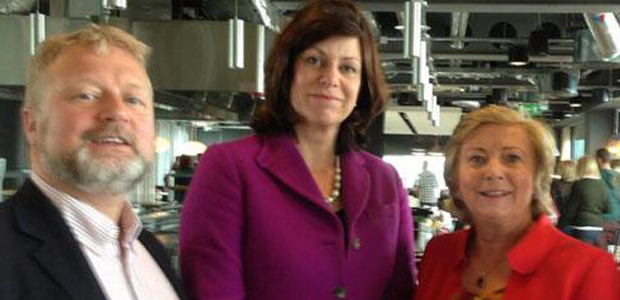 On May 15th 2013, FOSI, Family Online Safety Institute held its European Forum in the Google building in Dublin's Docklands.
To coincide with Ireland holding the Presidency of the Council of the European Union for the first six months of 2013, Dublin was chosen as the venue to host the annual FOSI European forum.
A wide range of issues were highlighted and discussed at the event including, online safety, privacy, data protection, and digital citizenship.
FOSI: Keynote
Keynote speaker for the morning session was Frances Fitzgerald T.D. the then Minster for Children and Youth Affairs. Minister Fitzgerald spoke about the need to promote digital responsibility & citizenship. She also touched upon the importance of promoting positives of the online experience. She stated that as a society, we need to control the worst and promote the best of the internet.
The event consisted of several panels discussing various topics. Panel 1 discussed Safety and Citizenship and was Moderated by Stephen Balkam, CEO FOSI. The concept of a 'digital citizen' or a 'netizen' was raised with the panel discussing the responsibilities and actions that could be taken by all internet users to make the web a safer place. Citizens of a country are also internet users and every effort should be made to roll out and implement safe services to all citizens whether they are engaging online or offline.
Panel two covered data protection with particular emphasis on personal information and how this is an important asset and should be protected like so. The potential breach of copyright in an educational setting was also touched upon. Instances were shared of students being encouraged to download and utilise images from the internet for school projects. While the internet is a marvellous tool for learing and education, you always need to be careful and only download content when you are sure you have the copyright holders permission to do so.
Privacy was the topic for the final panel discussion. Industry speakers from Twitter and Facebook spoke about their strides to ensure that when children are engaging with their friends via social media, that it really was their friends who they were speaking to. There is a global need for transparency, accountability and control both by industry and for users.
Digital footprints was another hot topic with several teachers and educators commenting on the importance of teaching students to really 'Think before you click'. Opinions and content that is posted on the internet is archived permanently and even if you delete something, especially on social media, you have no guarantee that the original, or source piece is deleted thanks to the availability of sharing, re-tweeting and plain old fashioned screen capture.
Claire Perry MP, a UK Government Advisor on Childhood, gave the closing address and she spoke about the importance of implementing 'filters' on wifi, both in the home and in public areas. The UK is considering moving towards an 'opt-out' arrangement for internet content filters that would be set at a network or ISP level to block any instances of unsavory content that children could potential access
It was refreshing to see such a diverse audience, from politicians to teachers to technological companies, all come together on the very worthy topic of internet safety.