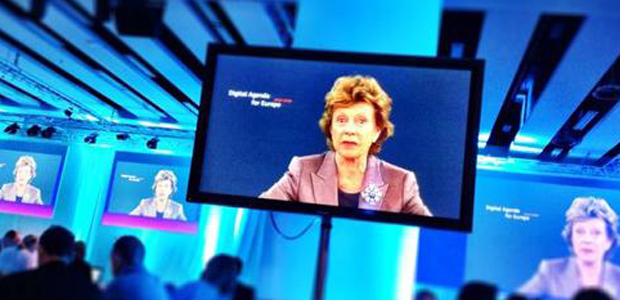 #SIF2012: Hundreds Attend Safer Internet Forum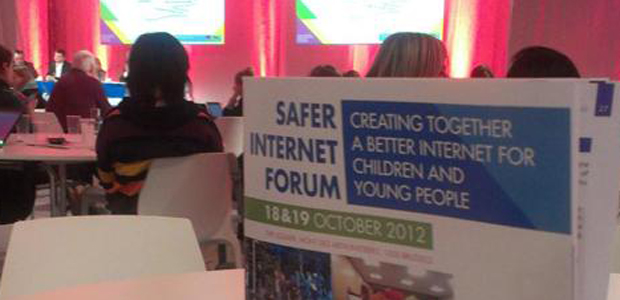 Hundreds of European stakeholders turned out last week for the annual Safer Internet Forum.
Held on Thursday and Wednesday in the Square meeting centre in Brussels, dozens of members of youth panels from across Europe contributed to the event, as well as academics, internet safety experts, parents, NGOs, industry representatives, child welfare organisations and technology in education speakers.
During the course of the two days – which debated key themes around creating a better internet for children and young people – many different stimulating and engaging sessions were held.
Safer Internet Forum
On Thursday afternoon, Simon Grehan, the Internet Safety Officer at Webwise, chaired one such workshop: "Creativity and Critical Thinking – The Essential Pillars?"
Speakers Ollie Bray, of the Highland Council, Ewan McIntosh, of Notosh, and Emma Mulqueeny, of Rewired State, each contributed to the discussion on the creative and entrepreneurial opportunities online technologies offer.
During each session, audience participation through the use of voting machines at each table, was emphasised.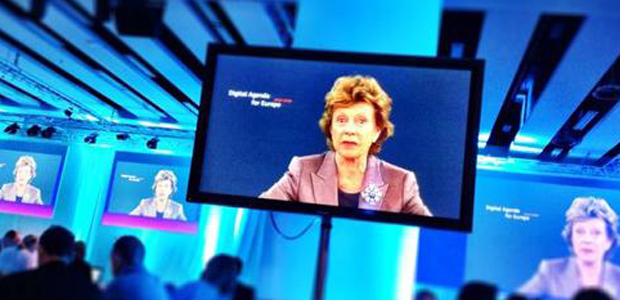 On one such vote, 13 per cent of youth panel members said they were concerned that adults did not understand the internet.
Indeed, the opinions of the many youth panel members were actively sought during the two-day event with a workshop on Friday morning, "Exploding the Myths about a Better Internet for Kids", one of the Safer Internet Forum's most engaging discussions. The session was informed by a number of youth panel speakers.
Opening the event on Thursday, Neelie Kroes, the Vice President of the European Commission responsible for the digital agenda, said that making the internet a safe place for young people is one of her main priorities.
Ms Kroes welcomed everyone to the Safer Internet Forum during her video address.
Patricia Manson, the head of the Inclusion, Skills and Youth unit at the European Commission's Directorate General for Communications, Content and Technology, closed the event on Friday afternoon by thanking those who attended.
Ms Manson said insights and contributions during the event would be assessed during future policy discussions.
Other contributors to the forum included, Mary Aiken, a cyberpsychologist from the Royal College of Surgeons in Ireland, and Dr Conor Galvin, a researcher at UCD's College of Human Sciences.
Twitter played a massive part during the forum, with many people, both attending and not, contributing to the online discussion.
Thanks to @Digital_Youth_ and @ewanmcintosh for the videos and images.