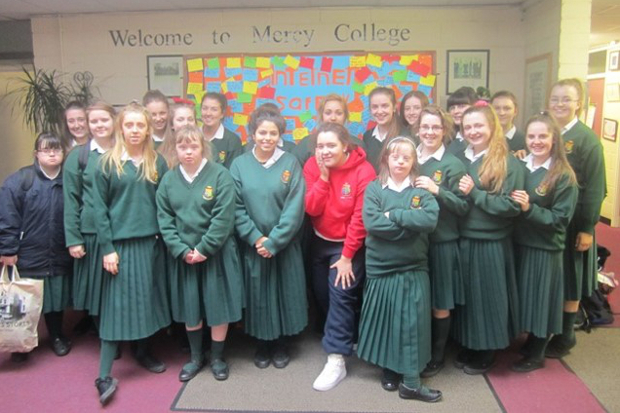 #Up2Us Anti-Bullying Contest winners announced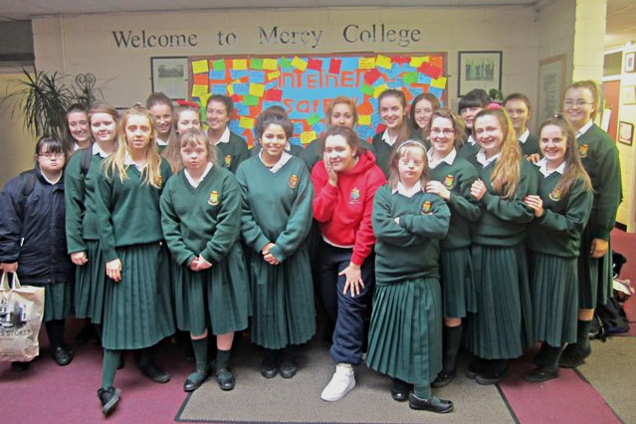 #Up2Us Anti-Bullying contest winners
Finally, after months of hard work by groups across the country, Webwise is delighted to announce the winner of the inaugural #Up2Us Anti-Bullying Contest. Congratulations to Ms Scully's Transition Year class from Mercy College, Coolock on their winning entry.
The #Up2Us campaign is all about young people taking the initiative, themselves, to do something about cyber bullying.
The standard of entries to the competition was extremely high. Judges were very impressed by the multi-faceted approach taken by the students from Mercy College to raise awareness around the issues of internet safety and bullying.
Raise awareness around cyber bullying and internet safety
The Mercy College girls created a video (see below) on the risk of cyber bullying and on the precautionary steps students should take to avoid being cyber bullied. On top of this they also organised a week of exciting awareness raising events to coincide with Safer Internet Day. From giving presentations at assembly time to running competitions, from conducting a survey to holding a Random Acts of Kindness (RASK) day, these girls did it all!
The students beat off some strong competition from Presentation Secondary School in Carlow, St Mary's Holy Faith in Killester, Derrinturn Foroige Club and Bishopstown Community School, all of whom were Highly Commended by the judges.
Prize is a mini music festival
To celebrate winning the #Up2Us Anti-Bullying Contest the Mercy College students can now look forward to hosting a Mini Music Festival. Singer songwriter, Gavin James,  will star in a private gig in their school in September.
A second year student from Portmarnock Community School, Karl Lynch, was the individual winner of an iPad as part of the #Up2Us Anti-Bullying Contest.
Keep an eye on the Watch Your Space website over the coming weeks to see what the other #Up2Us finalists did to stand up to cyber bullying.
#Up2Us Anti-Bullying Contest winners
Winner: Mercy College, Coolock
Highly Commended: Cyber Bully Busted, Presentation Secondary School
SMILE Week, St Mary's Holy Faith, Killester
Derrinturn Foroige Club
Cybersafe, Bishopstown Community School