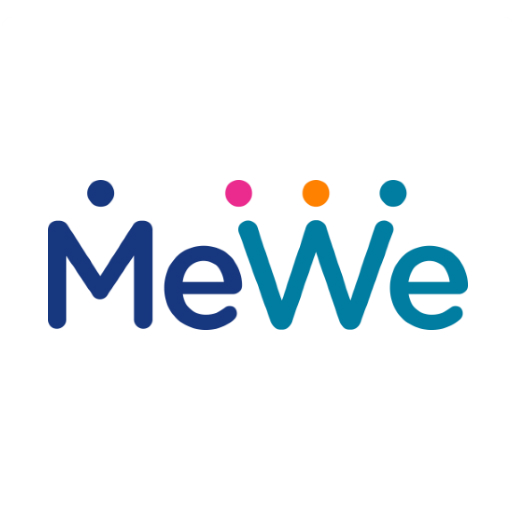 Explained: What is MeWe?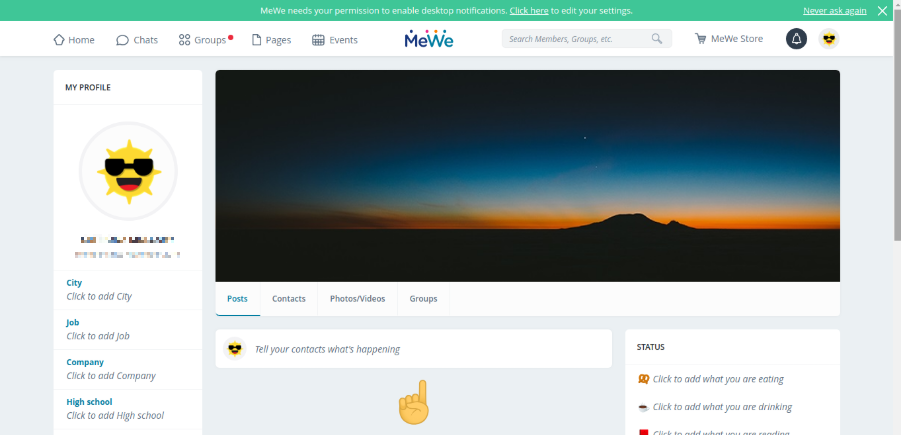 What is MeWe?
MeWe is an ad-free social network, which is free to access via a browser or mobile app. It has drawn comparisons to Facebook, for it's layout, appearance, and functionality. 
The platform allows users to post text and images on their timelines, share other member's content, send disappearing messages, join and create groups, and to take part in private or group chats.
The platform doesn't use a newsfeed algorithm, so members see their friend's content in chronological order.
How does it work?
Users can access and update their MeWe profile on the platform's app, or using a browser.
Posting content on your MeWe profile
MeWe users cannot make their profiles private, however members can use privacy options when sharing individual posts.
To control who can see posts, users can choose to restrict it to 'My Contacts', 'Close Friends', or allow anyone on the platform to view it by choosing 'Public'.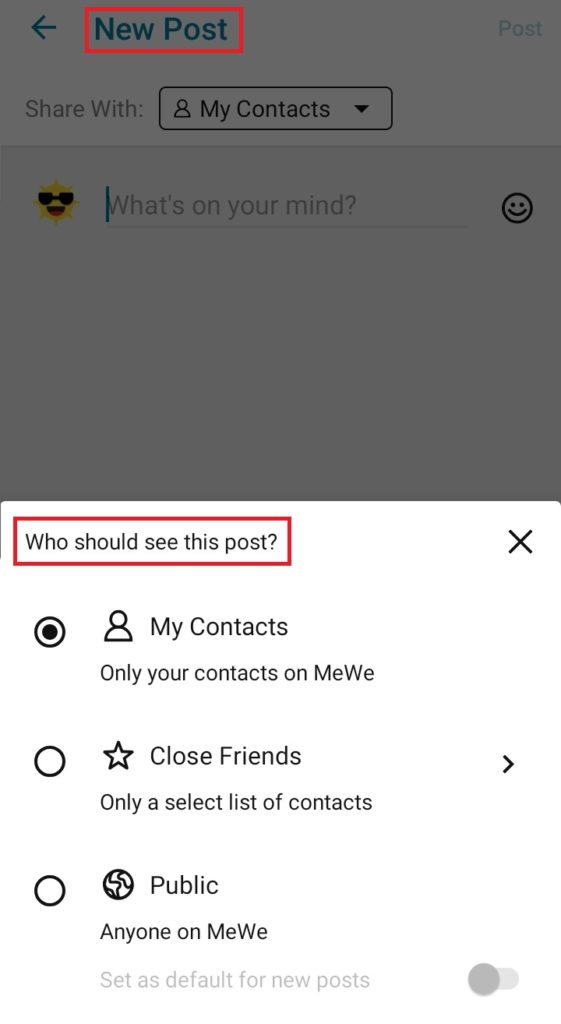 Groups
Members can search for groups or content that they are interested in. Some groups are public, but to join a private group the creator or an admin of that group must approve your request.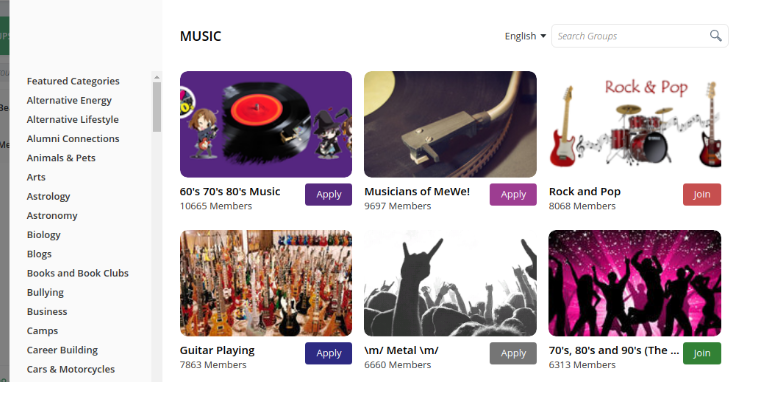 Members can also set up their own Groups, and choose to make them public, or create a private group where members need to be invited or get approval to join.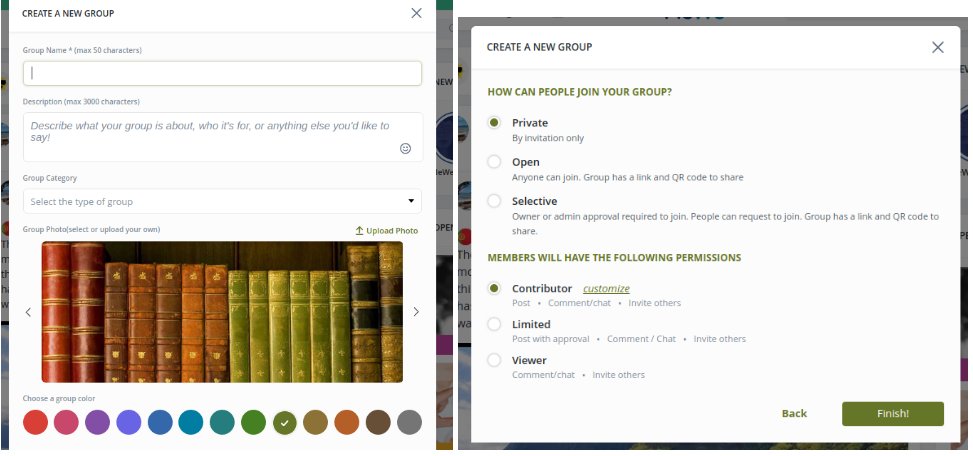 Chat
The chat functionality on MeWe can be within a group, or privately one-to-one. The chat function allows users to send content including text, disappearing images, links, and voice notes.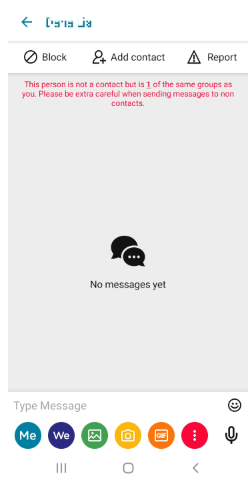 Users do not need to be connected or 'friends' in order to chat/direct message.
Blocking and Reporting
It is possible to Block and Report users if you want to prevent unwanted contact. The blocking and reporting tools can be accessed from within the chat, or through a user's profile.
Via MeWe chat:
Via a MeWe profile: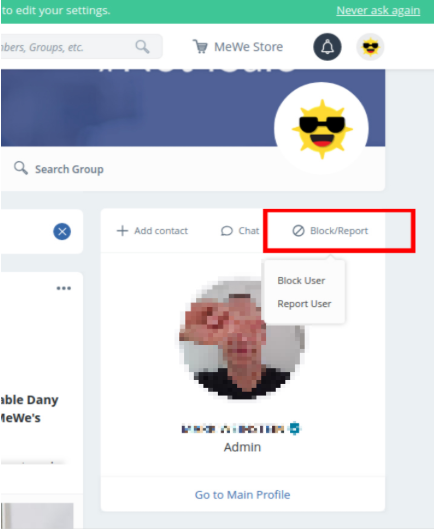 What are the risks?
MeWe's Terms of Service require users to be over the age of 16, and the content on the platform is geared towards an adult audience. While many of the groups allow users to exchange conversation about their hobbies and interests, inappropriate content, and unmoderated chat, is found in some of the groups on the social network.
While, users can adjust privacy settings on specific posts or create private groups, a MeWe profile is not private and users could potentially receive unwanted contact from other members.
Talking to your teen about online safety
Elaine Byrnes, Doctoral Researcher-Psychology, NUI Galway discusses some of the key things parents need to teach their teenagers, in order to be safe online.

Advice for Parents
Before allowing your child to use the platform, spend some time becoming familiar with it to determine if it is appropriate for them.

Have a discussion about making friends online or connecting with people anonymously. For more about about how to start the conversation, read our talking points article

here

.

It is a good idea to speak to your child about what is ok to share, and remind them that once we post something online we may lose control of where that content goes. The Webwise

SHARE

checklist, and advice article on managing your online reputation could be a useful support.

Ensure your child knows how to block or report other users and groups who may engage in online harassment or other inappropriate behaviour.

Talk to your child about what they find interesting about the platform, and reassure them that they can talk to you if they encounter something that makes them feel uncomfortable.