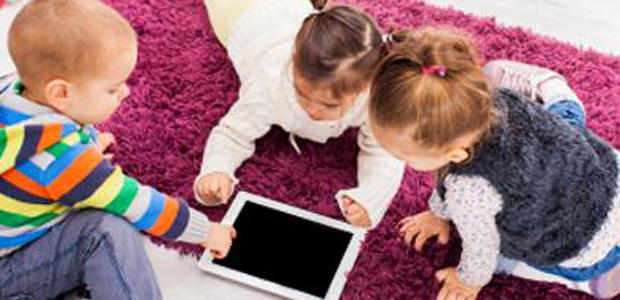 Preschoolers and Tablets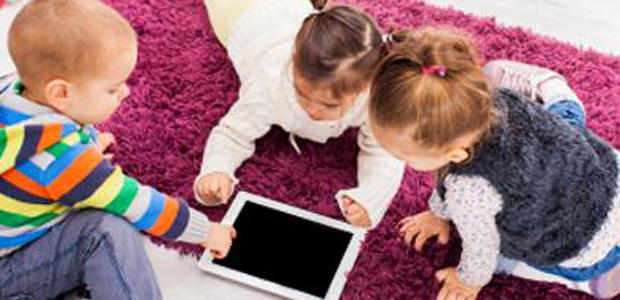 Simple and intuitive touch-screen tablet technologies are allowing younger and younger children to play games and access the internet. It's time to toddler proof your tablet!
You thought you were cool in 1989 when you could set up the VCR while your 'so un-hip' parents didn't even know where the tape went it. But oh how the tables have turned.
Fast forward a generation to where our two and three year olds are as comfortable with swiping at a screen as we were with setting the timer to record the latest episode of Bosco.
Tablets: Top Tips for Online Preschoolers
Set up parental controls. to restrict how your child uses the device. These range from disabling the browser, to limiting which websites your child can view, to putting an age restriction on the apps downloaded. On the iPhone and iPad there are built-in controls that you can configure in the Restrictions part of your General Settings. For Android devices you will need to download a parental control app, there are plenty available in Google Play.
Avoid 'In App' purchases. In certain cases, apps that are free to download may have hidden charges where there is a cost for additional levels or 'gems' within the game. To avoid these costs, ensure the settings on your device are configured so that 'in app' purchases are not allowed. Both Apple and Android phones and tablets can be configured to restrict unwanted purchases. Keep an eye on app descriptions when downloading. Often, the presence of potential in app purchases is flagged in advance.
Limit downloading to appropriate apps, films, TV shows, and music. Your accounts can be configured so that they can only download content that is rated as appropriate for children. You can even turn off app downloads completely, which allows you to closely monitor what your child is doing.
Use apps together. There are lots of fun and educational apps available. Simple 'storybook' apps can be great for pre-school children. You can curl up together on the sofa and enjoy classic fairy tales. Many of these are free to download and can be used offline, giving you flexibility when out and about.
Use folders to tidy up your homescreen. For small children who can't read yet, they will navigate your touchscreen device intuitively by tapping on familiar logos or shapes. It can work well if all the age appropriate games are grouped into a single folder that is clearly marked on your homescreen. Even though your child is too young to read, they will become very used to just tapping in the one spot to get all their games. Similarly, by putting all your 'utilities' (wifi access and the like) into designated directories or folders you can give yourself some peace of mind that all your settings won't be wiped by accident!
Try to combine basic internet safety lessons with day to day life. Explain to your children that not everything on the internet is suitable viewing for them, and assure them that they can come to you immediately if they come across something that upsets them.
Turn off wifi. Once you have a nice selection of apps and games on your phone or tablet, you can then simply turn your off your wifi or data connection. Your child can safely play offline without the risk of clicking on something that might upset them.
Make your child 'ad aware' Teach your children about ads and popups, kids are very smart and you will be surprised how quickly they will cotton on to ignore the rotating advertisements that are often pushed onto the bottom or top of the screen when using free apps.
Tablets: Some useful links