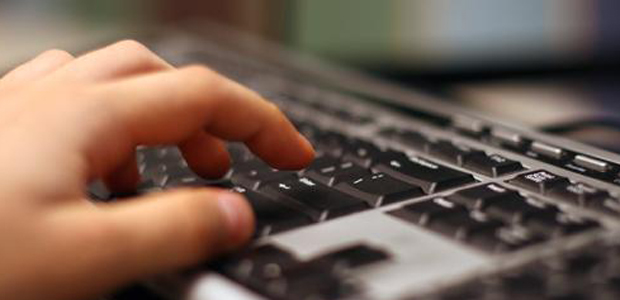 Internet Safety Tips: Keeping Your Child Safe Online
Each generation has its obsession. This generation's is the internet. And children are accessing the web when they are young. Very young.
As a parent, you want to keep your child safe always. It's natural to be concerned about internet usage because we've all come across content no youngster should see.
But that should not hold you back from allowing your child to access the web in a safe and secure way. Some 98% of young people use the internet, and just under half of these use it every day to make friends, play games, download music and do their homework.
But, unfortunately, and often times inadvertently, kids are stumbling upon unsuitable internet content.
Parents have many questions: How do I stop my child from accessing bad internet sites? What do I do if I find my child is looking at pornographic material? Is the internet good or bad for my child?
Internet Safety Tips
"Remember," says Áine Lynch, the CEO of the National Parents Council Primary, "you may not know all there is to know about tweets, blogs and walls but you do know about parenting and all the same principles apply regarding setting rules and boundaries that are relevant in other aspects of your child's life".
There are some important nuggets of advice to remember as your child takes them all important first steps into the online world.
Make it a priority to discover the internet together
Firstly, make it a priority that you discover the internet together. You, as a parent, should be the one to introduce your son or daughter to the web. It will make it easier to share positive and negative experiences in the future.
By doing this, it will also make it easier for you to agree important rules on the use of the computer. What type of sites can be visited? How long can your children stay online? And what sites are a no-go? You should encourage your child as part of this process to be careful when disclosing personal information by stressing to them how material, once published, can be subject to all sorts of unauthorised use.
"If your child has had an input in developing the agreement in relation to their internet usage they are more likely to see the rules and sanctions as fair and are therefore more likely to abide by them or discuss them at a later date if they feel they should be changed," Lynch points out.
Remember it's not always your child's fault if they come across inappropriate content online, so don't be too critical of their web exploration – it will encourage them to be open and honest with you. If you consider some of the content illegal, you should report it to gardai or www.hotline.ie.
Stress to your children that not all information online is correct and show them how to verify the material they find. And encourage them to respect others online as they would in everyday life.
Internet Safety Tips – Be Open and Be Positive

Other practical tips include the use of good filtering, anti-virus and firewall programmes, and setting up the home computer in a common space to encourage openness.
Remember, the positive aspects of the internet outweigh the negatives. It's an excellent educational tool and can really help your child learn and develop.
"Like at all times with parenting," Lynch adds, "it is vital that you have good, open communication with your child about their internet lives. It is important that you talk with your children about the potential dangers that they may come across on the internet as well as all the benefits they will experience.
"Often parents feel at a disadvantage when they are talking to their children about the internet as they can feel that their children may know more than they do. This can be an ideal opportunity to get your child to talk about what they do on the internet and show you around the sites that they visit whilst on the computer."