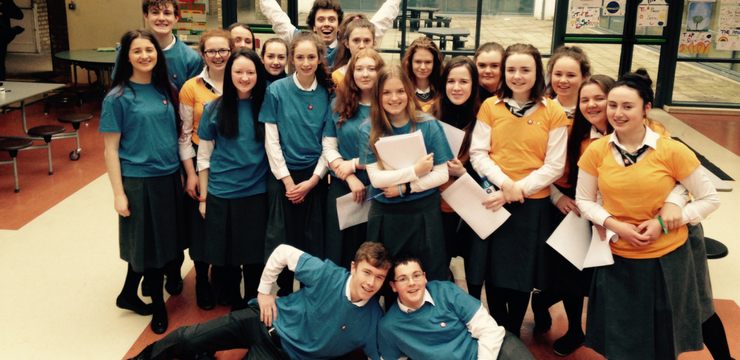 Internet Safety Scavenger Hunt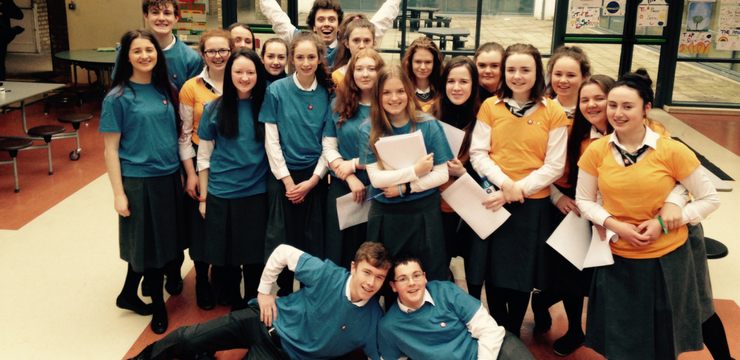 We've been thrilled to hear about the different events organised around the country to mark Safer Internet Day. One group that impressed us in particular with their innovation and creativity was the group from Newbridge College who organised an internet safety scavenger hunt. Here Joyce, the Safer Internet Day Ambassador in Newbridge College, explains what they did:
Teams of roughly four from all the first and second-year classes started out in the school computer room, where they took the 'Are You an Accidental Outlaw?' online quiz. They were given a scorecard and asked to pencil in their team's overall result. At this station they received a sticker and a stamp.
The students were then brought out to our school's social area, where they were lead by an Anti-Bullying Ambassador to each informational stall.
We had a second-year student give a presentation at the first stall on password safety. She had entered the Young Scientist competition with a website of her own design that tests the strength of passwords and estimates how long it would take a hacker to crack it. Every team member had to enter their password and write down on their scorecard who had the strongest password.
The second table was an overview of internet safety, with short informational videos being shown and large posters about Facebook and Ask.fm and the safety controls. The students had to answer on their scorecard four questions based on the posters and videos. At this table, they were awarded stickers and stamps for completing these questions.
At the next table students were given short presentations on 'the Legal Repercussions of Cyberbullying' and 'How to Block Someone on Social Media'. Student's scorecards were stamped here also.
Finally, students were brought to the last table, at which they had to sign a pledge that they would take to make the internet a better place for everyone, and a Yougle sheet, on which they wrote what they would like to see if they googled their own name.
After handing up their completed scorecards and sheets, students were awarded their official Safer Internet Day wristbands and badges.
It was a really great day and all of the feedback was incredibly positive.
We hope to continue raising awareness about creating a safer internet and stamping out cyberbullying in future in the school!
A huge well done to all the students in Newbridge College on what sounds like a great event!