Back to School: Internet Safety Resources for Teachers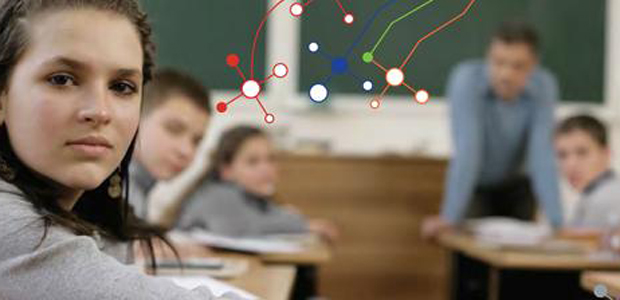 The summer of 2012 will be remembered for many things. The Olympics. Ireland's dismal Euro 2012. And, of course, the weather.
But, as the new school year dawns, it's time for teachers to put those rainy days behind them and focus on getting back to work.
And as you prepare to welcome a new cohort of students, Webwise urges you to consider our internet safety teaching resources.
As we all know, young people are accessing the internet in greater numbers than ever before due to significant advancements in technology.
So that's why it's vital that we ensure that they can experience all the benefits of the internet, without getting into situations we rather they didn't.
Here are our key resources which you can share with your class to ensure pupils are equipped with the best net safety skills.
Internet Safety Resource
[gview file="https://www.webwise.ie/wp-content/uploads/2014/06/WebwisePrimaryProgramme.pdf"]
The Webwise Primary Programme is a booklet which gives SPHE teachers assistance in teaching safe and responsible internet use.
Developed by Webwise and Stay Safe (Child Abuse Prevention Programme), it was launched by Frances Fitzgerald, the Minister for Children and Youth Affairs, in February.
It is designed to further address aspects of both the personal safety and media education objectives of the SPHE curriculum which are not covered by other resources.
The first part of the resource focuses on skills needed for surfing the web such as effective and safe searching, downloading images and determining what online content can be trusted.
Skills required to safely and effectively communicate online or by text message and issues relating to sharing personal information online, treating others with respect, cyberbullying, and dealing with spam are all looked at in the second part of the booklet.
Be Safe Be Webwise is a teaching resource which aims to promote key internet safety skills among young people.
Developed to form part of the Social, Personal and Health Education (SPHE) curriculum, Be Safe Be Webwise is designed to empower young people to be safe, effective and autonomous users of the internet for life.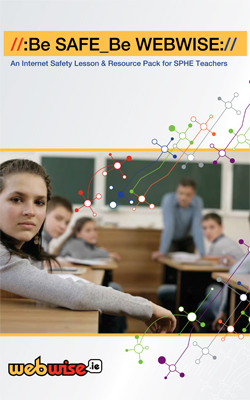 It was developed by the National Centre for Technology in Education in conjunction with the SPHE Support Service and gives SPHE teachers a key resource in internet safety.
The resource has been designed to give students the opportunity to explore their attitudes and safety when using the internet.
Included in the resource are a number of key lessons which deal with a number of important areas.
Among the topics covered are cyberbullying, online rights and responsibilities, online privacy, as well as aides for teaching students the importance of critical awareness on the internet.
There is a glossary of internet terms, handy for any teacher not quite familiar with some of the internet trends.
And there are also some posters which teachers can display in their classrooms to ensure that the resource's key message hits home.

Young people use the internet every day. And sometimes, they forget that what they say on social networking sites and in chat rooms is publicly accessible by anyone, anytime.
That's why the ThinkB4UClick resource was developed – to help teachers help students explore issues surrounding online privacy.
Launched in October 2009, ThinkB4UClick is designed for teachers of Junior Certificate CSPE.
It discusses a range of internet focussed areas and delves into online privacy in the context of online rights and responsibilities.
Using active methods to stimulate discussion, ThinkB4UClick allows students the space to assess how the issues affect them personally.
On completion, pupils will know how to assert their online rights and how the respect the rights of their peers in a technologically advanced global environment.
Internet Safety Resource – InSafe Back2School 2012
Also, don't forget the InSafe Back2School 2012 Gift campaign.
InSafe is the European network of internet safety centres and this year is offering brilliant resources as teachers and pupils return to school.
Starting on September 3, one resource will be made available every day of that week.
Read more about this from InSafe and register here.