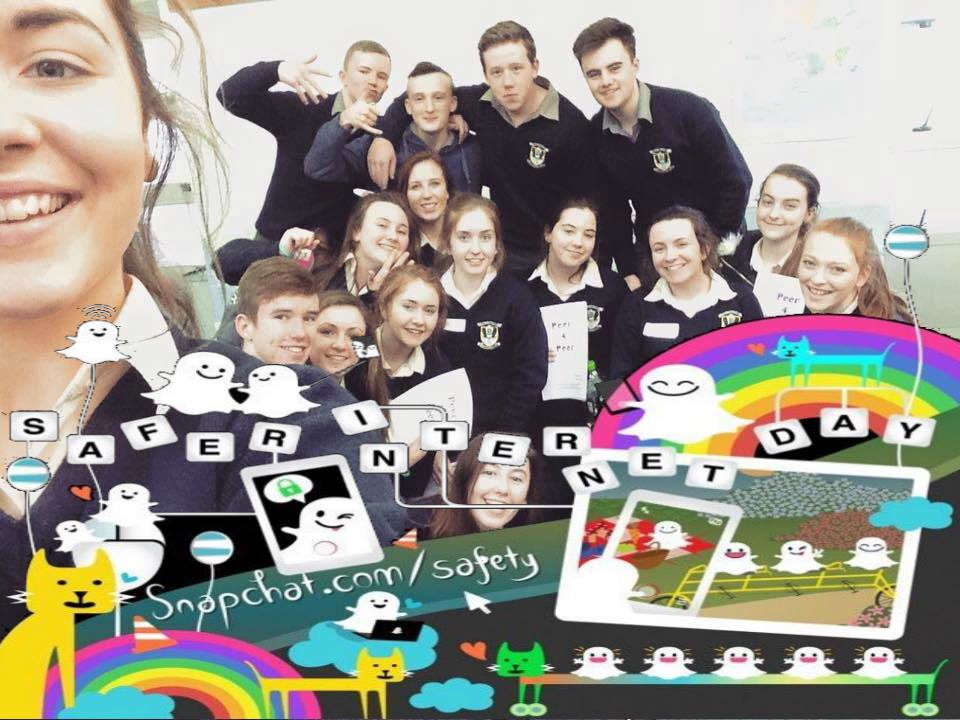 2016 SID Winners
We are delighted to announce the SID Competition Winners 2016. The Grand Prizes winners of the Safer Internet Day 2016 #UP2US Photo Competition are the TY students of Ballyhaunis Community School and the pupils of Holy Family Senior NS in Swords.
A massive congratulations to our Grand Prize winners with a total of 419 votes, the students of Ballyhaunis Community School in Co. Mayo. Promoting internet safety with a SID 2016 selfie, the students gained a massive 419 votes from their entry. The school also ran a poster competition for 1st-year classes, in addition, students made 10 posters to promote Internet Safety which was located around the school. Students designed two Internet Safety Awareness notice boards in various parts of the school. Ballyhaunis students also gave a PowerPoint Presentation to the first year students about the dangers of cyberbullying and how to be safer on the internet.
The TY class got involved in the Peer 4 Peer Project in the local primary school in which they go out to the school and teach the 6th class pupils about the importance of being safe online and positive friendships. Well done to everyone involved for your huge efforts in promoting internet safety within your own school and in your local primary school.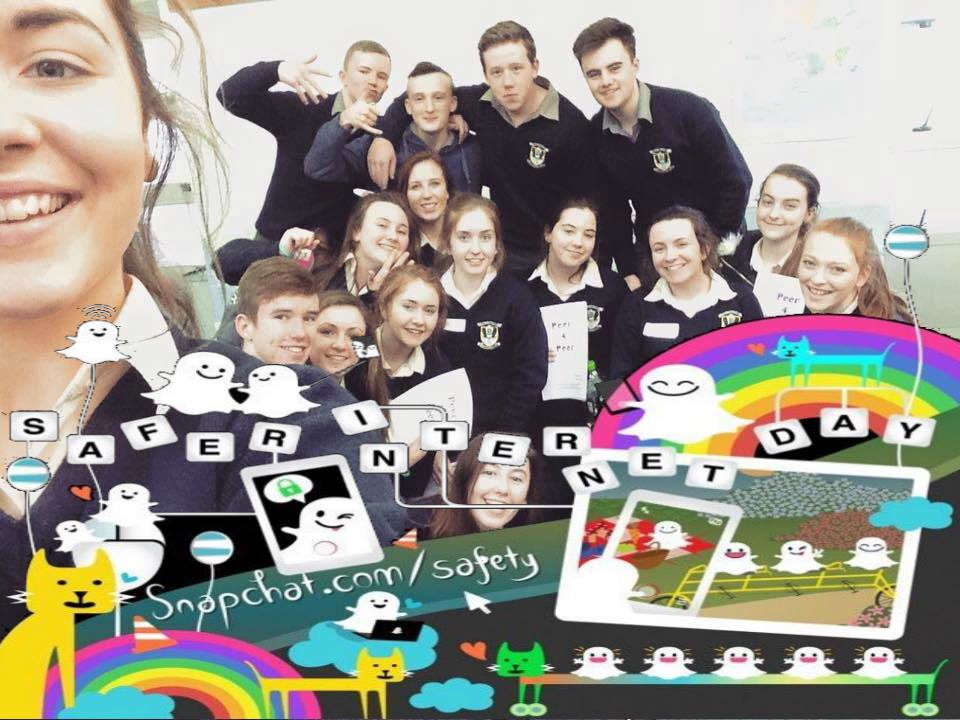 Grand Prize Winners by Draw: Holy Family Senior National School
In our Grand Prize draw, the pupils of Holy Family Senior NS in Swords were selected as winners. Well done to Ms. Farrell and all the pupils from 3rd to 6th class who designed these wonderful posters for Safer Internet Day 2016. The senior school also planned a week of Internet safety lessons in classes; using songs, poems, stories, and online lessons. Finally, the school also informed parents of the importance of Internet safety through the school website. Congrats to everyone for playing a big part in creating a better internet!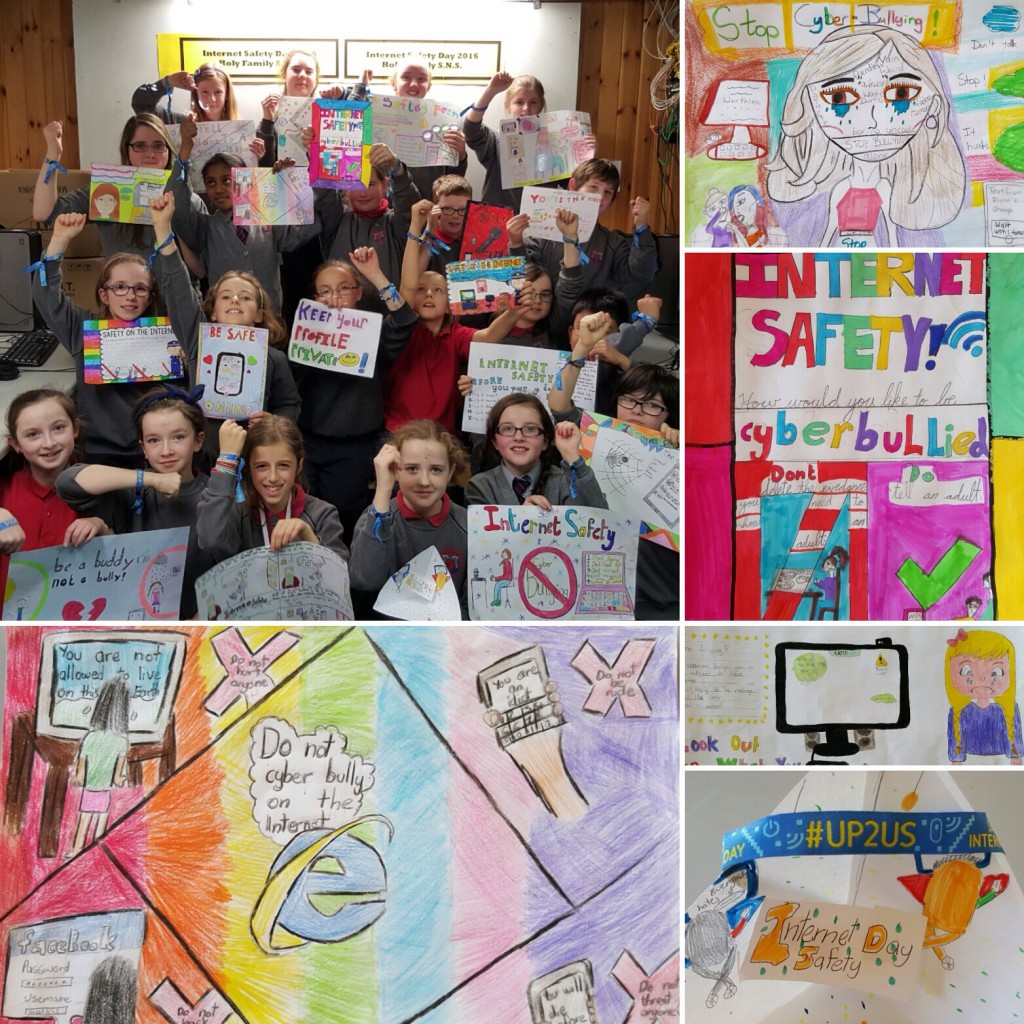 Runners-up: Temple Carrig School, Greystones
Well done to our runners-up; the pupils of Temple Carrig School who created a brilliant Uplifting Thoughts Noticeboard placed in the heart of the school for Safer Internet Day 2016. For SID 2016 students were invited to add their uplifting thoughts of the day on the notice board. The school also launched a poster competition and each day of Safer Internet week, a student representative read out some advice or "did you know…?" fact about Internet Safety. Big congratulations on winning and for your super contribution to Safer Internet Day 2016!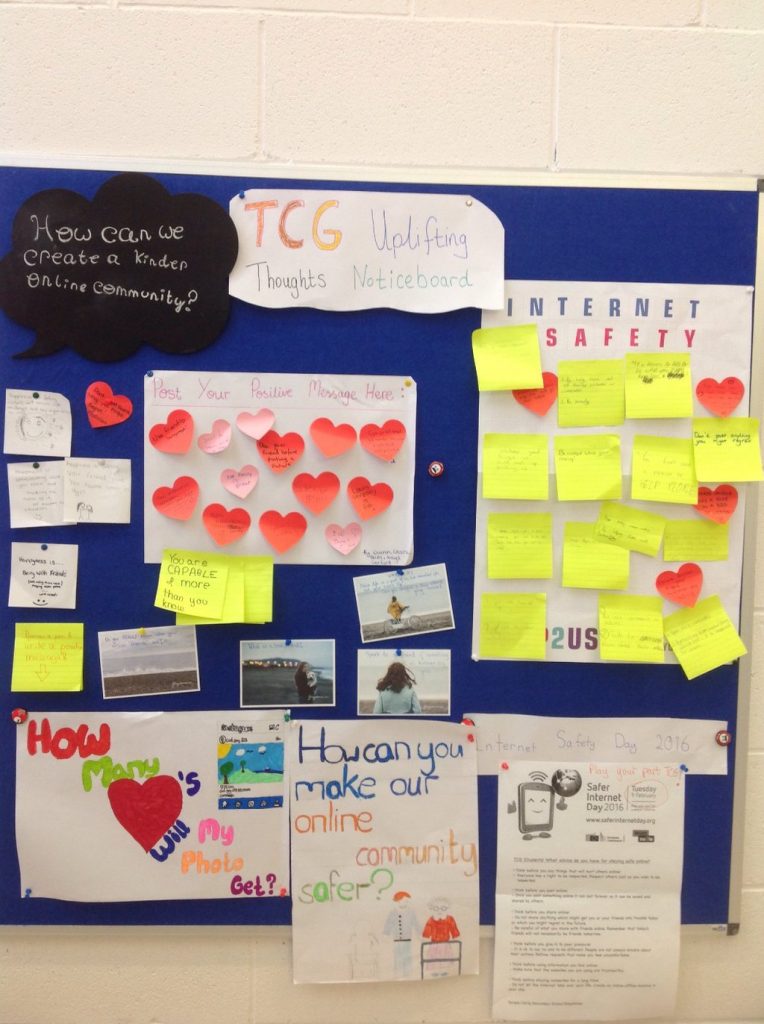 Runners-up: Glanduff National School, Co. Roscommon
Big congrats to the pupils and teachers of Glanduff National School, runners-up in the competition and winners of a Fuji Instax camera. Glanduff NS held a SID 2016 Assembly on Internet and the SMART rules for safe surfing. Pupils also held a class discussion on photo sharing, viral photos, and videos. Finally, pupils devised a code for Internet Use and online sharing. Another great SID 2016 effort, well done to everyone involved!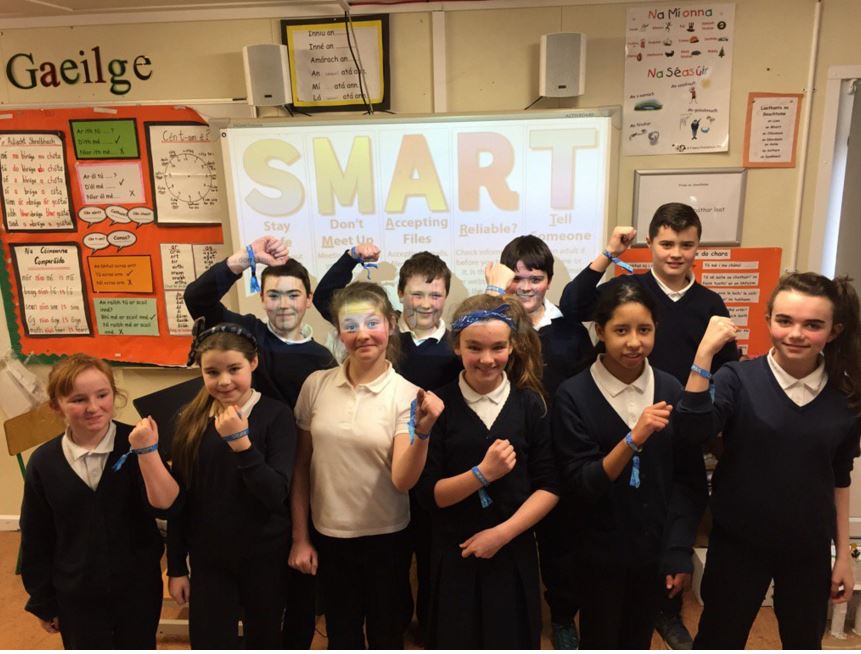 Runners-up: Loreto College, Mullingar
Next up… well done to the students of Loreto College in Mullinger, winners of a Fuji Instax camera. The students tackled cyberbullying as part of their Safer Internet Day celebrations with a pledge wall. Well done to everyone for helping create a better internet!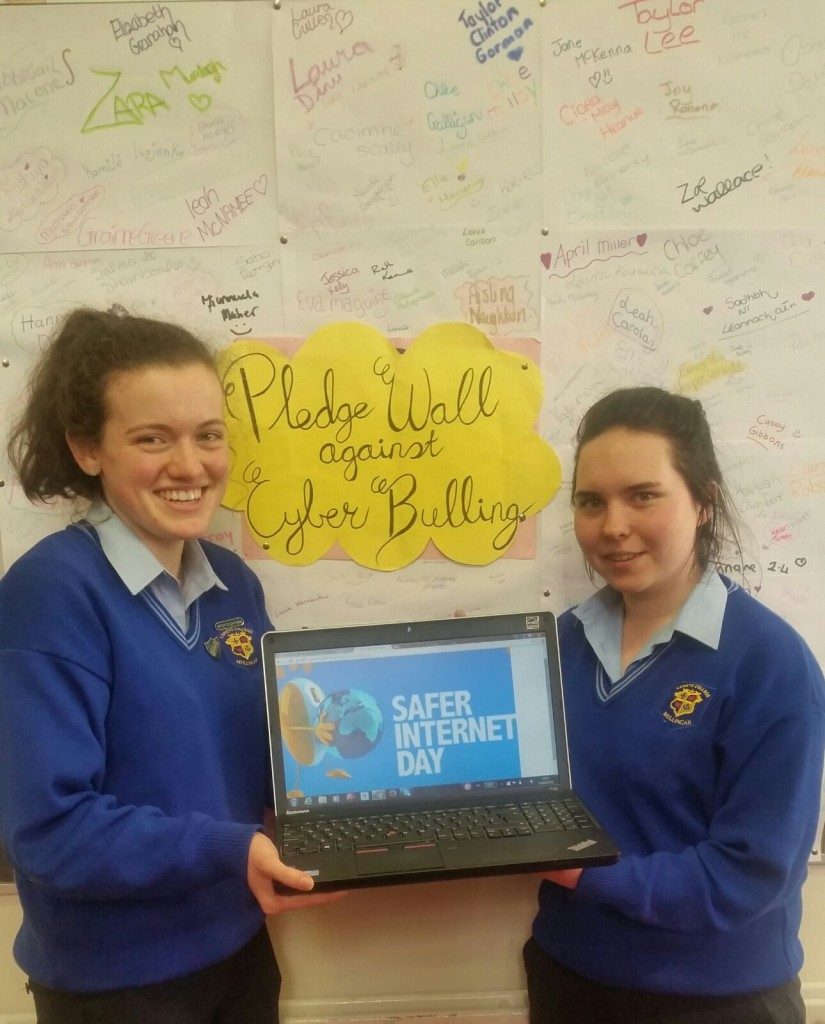 And last but not least… we would like to say a HUGE thank you to everyone who entered the #UP2US competition this year and participated in SID 2016 events.