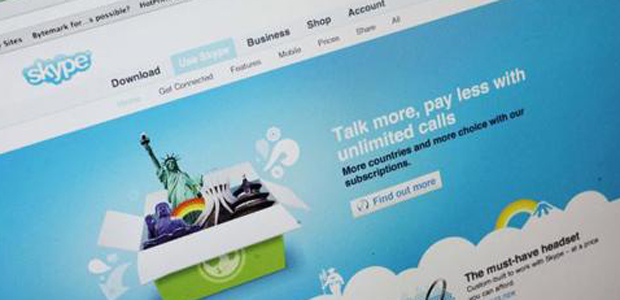 Explained: Video Chat, MSN, Skype and More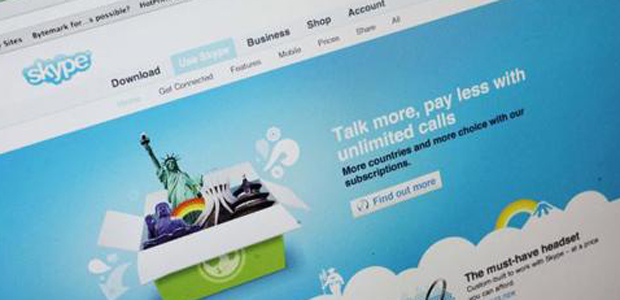 Outside of Facebook and Twitter, which are perhaps the two most-used social networking websites currently available to Irish young people, there are a number of other sites we think you should know about.
As technology continues to change and advance, new sites are constantly going live and because of how interconnected we all are online, often the new sites can become very popular, very fast.
Because of this, parents regularly face new challenges when trying to keep their children safe online.
Here, Webwise gives you the low-down on some of the other popular websites young people are using.
And also looks at two websites which your children should stay well clear of.
Skype
Skype is a free piece of software which people download to their mobile phone, computer or tv to make calls, video calls and texts over the internet.
It allows users to make free calls to each other wherever they are in the world.
Recently, Skype, which is owned by Microsoft, added a group call feature which allows several people to be included in a call.
For a fee, users can also call mobile and landline telephones.
In recent times, Skype, which is popular with all ages, has become very important for families who have relatives abroad due to its easy-to-use face-to-face interface and even tv news stations have begun using it to interview people in war zones.
Skype is popular with all age groups
At peak times, there are 40 million Skype users online and the service is growing all the time as an alternative to expensive long distance phone calls on mobiles or landlines.
However, there are some risks with the service when it comes to young people.
Skype does allow people who are not on your contacts lists to call you which means that anyone, once they have the contact details, can get in touch with a young person using the site.
This is the default setting but can be changed in Skype's options tab.
In much the same way that users of Facebook should be wary of adding people they don't know, fans of Skype need also to be sure that contact requests are genuine.
As with ordinary communications, there are fears that predators, scam merchants, people pretending to be somebody they are not etc, will try to take advantage or children on Skype.
Cyberbullying can also be played out on the service.
Webwise recommends that you examine the possibility of Skypito, a safe Internet chatting solution for kids. Click here for more.
MSN/Windows Live Messenger

MSN Messenger, now known as Microsoft Live Messenger, is an instant chat service.
It is used to chat to contacts in real time, in much the same way text messaging works, only Messenger is instantaneous.
There is also the option of being able to see the contact you are interacting with if both users have webcams.
People sign-up to the service and make contacts through email contacts lists. You can only chat with people who you have made a connection with.
Other internet companies also have instant chat functions. Google Mail makes a chat function available to its users through Hangouts and Facebook also allows users to instant chat with friends using the Messenger app 
Instant chat, again, throws up many of the same risks familiar to social networking sites.
Online bullying, risks of predators making contact with kids, as well as privacy fears, are all things which have characterised the debate around the use of live chat programs among young people.
Omegle
Omegle is an anonymous chat website which allows anyone to have video or text chat with strangers.
The site does not ask for any details from users and allows anyone to begin chatting with others.
While there is an age restriction of 13 on the site, the site has no way of verifying people's ages. Anyone can go on the site and click through to the chat interface.
Omegle and Chat Roulette are dangerous websites
Omegle puts two people together in a live chat situation with either text or video and text.
Users know nothing about who they are chatting with.
Omegle contains lots of nudity and sexual behaviour, and it is not suitable for children.
There have been numerous cases in the US of predators using the site to get access to young people.
Chat Roulette
Chat Roulette is a similar website to Omegle, but is more focused on the use of web cams.
It pairs strangers from around the world in one on one chat.
As with Omegle, users can exit chats, only to be paired with another person straight away.
Again, users can anonymously use the site and are not required to give any details.
Chat Roulette is also a dangerous site for children. It should be avoided.
Much of the content is of a sexual nature and not suitable for young people.
ooVoo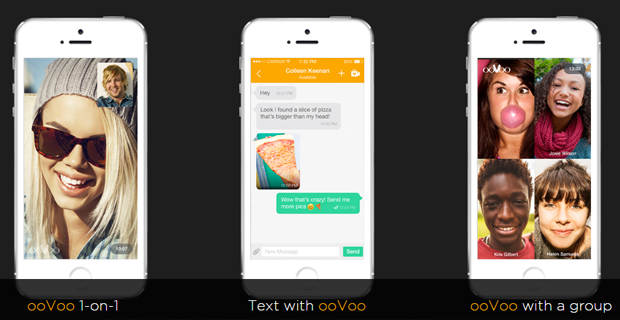 ooVoo is a free video chat and instant messaging app for mobiles, tablets, computers and MACs. One of the main appeals for ooVoo is it allows you to chat up to 12 people at once, anytime and anywhere.
By default – ooVoo accounts are set for profiles to be public (anyone can view a users profile or contact them).
In recent months parents in the UK and Ireland have raised concerns over unwanted contact from unknown individuals through ooVoo. To avoid this switch your child's profile to private.
It is possible to encounter content on ooVoo that is unsuitable for children. Although the overwhelming majority don't; some users broadcast pornographic videos and others performs sexual acts in front of their webcams.
For more info on ooVoo read our Explainer guide: webwise.ie/explainer-what-is-oovoo/
Other popular messaging apps used by kids for video chat include Whatsapp and Viber.