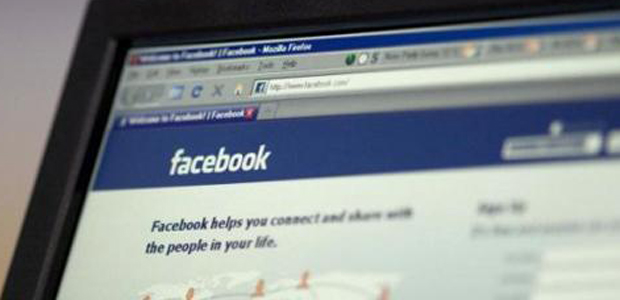 How to Switch off Facial Recognition/ Tagging on Facebook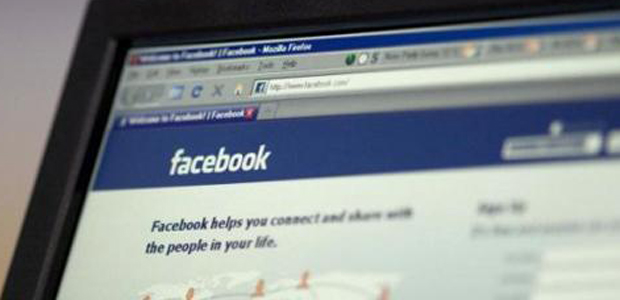 With the proliferation of the internet, the great debate surrounding personal privacy has continued to rage on. And no debate has been as divisive as the discourse which accompanies the ever-expanding growth of Facebook, the California-based social networking website.
Due to the level of users – almost 800 million according to industry experts – Facebook is used by people to share personal information, including photos.
In a digital age, young people who have grown up with the internet are sharing more and more with friends online and are sometimes accused of not taking appropriate privacy precautions.
In 2012, after Facebook began using facial recognition software on the site, and following the purchase of Face.com, a facial recognition company, the debate around privacy on the site began to hot up.
Needless to say facial recognition, without a user's consent, is extremely controversial because of the obvious privacy concerns.
What is Facebook Tagging and Facial Recognition?
Facebook's "suggested tagging" feature uses facial recognition software to identify other users as photos of them are uploaded to the site.
It then encourages the user's friends to tag them so that others can easily identify and see the photo.
Not for the first time with new updates on Facebook, this feature has been implemented by default – even minors were not asked to opt in.
How can I opt out of Tagging on Facebook?
If you want to opt out of "suggested tagging", you can follow these simple steps:
Choose Privacy Settings from your Account Menu on the top-right of any Facebook page.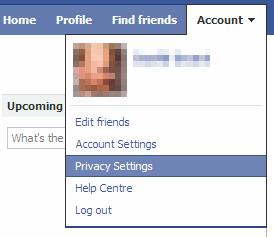 Now click on the Customise Settings link in the Sharing on Facebook section of the page.

Scroll-down to the Things Others Share section of the Customise Settings page and click the Edit Settings button in the Suggest Photos of me to Friends row.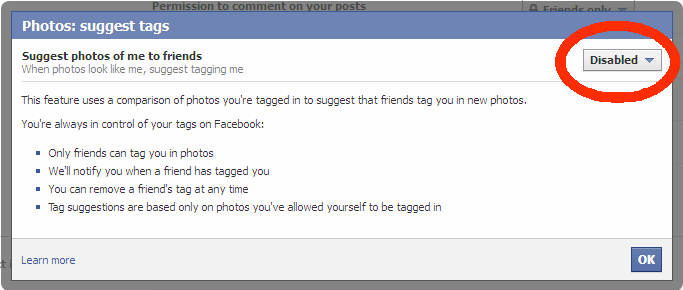 Choose Disabled from the drop-down list and click OK.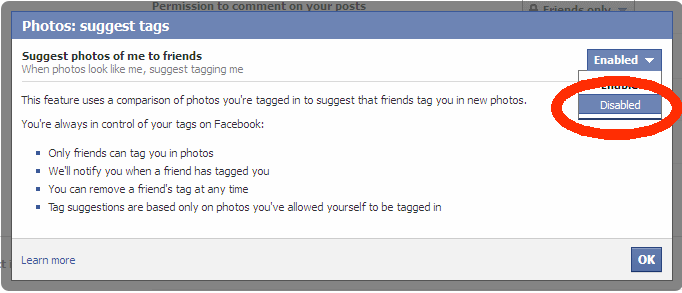 Once you have done this, you will not automatically be tagged in any photos uploaded by your friends.